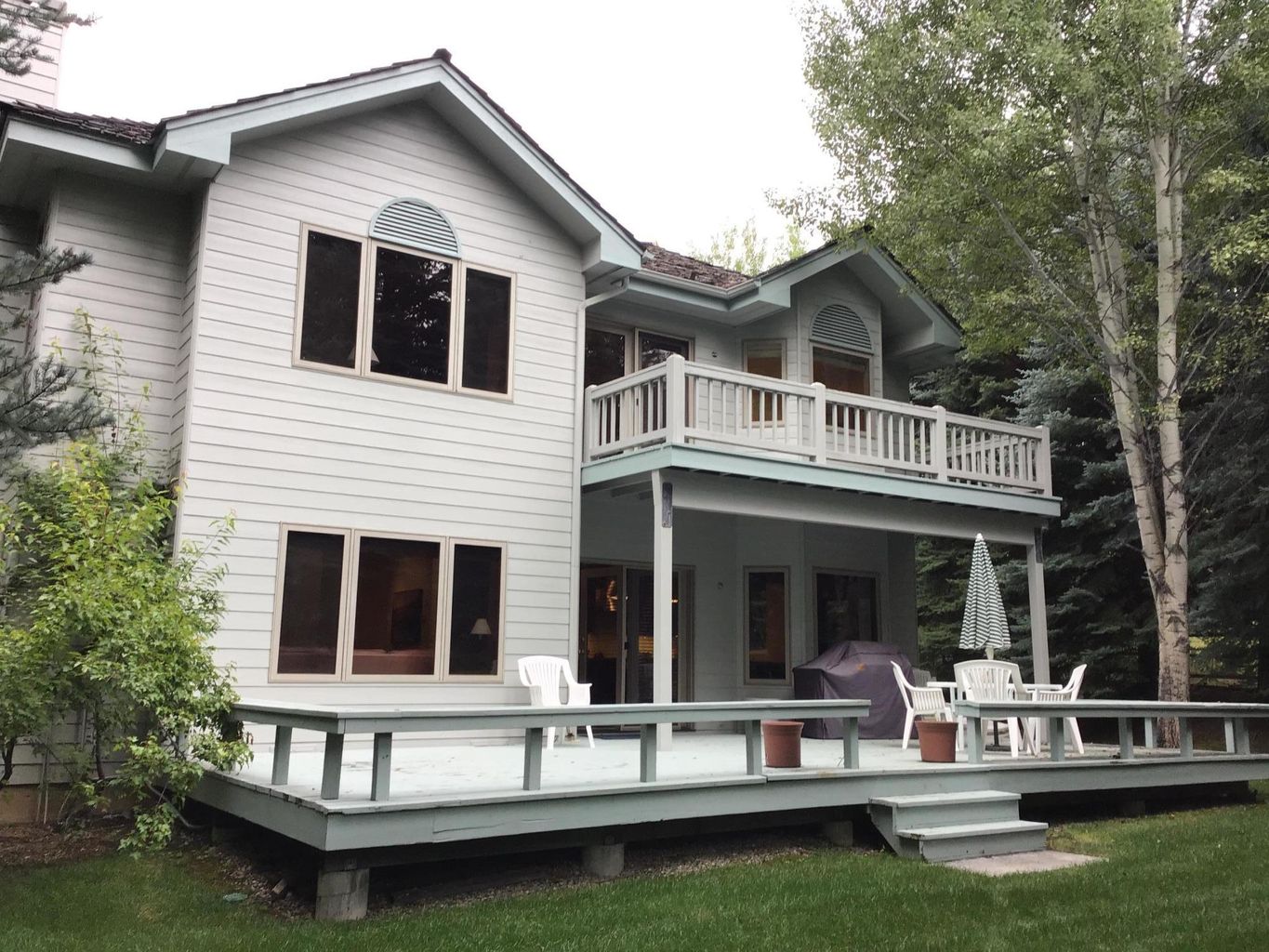 Michael Weiss, Buyer, Sun Valley
"Chris is awesome. We have bought 3 properties with him - moving from a small condo, to a larger condo to now a house. Chris knows the market, the neighborhoods, the other agents and brokers, and many of the homes and condos in and around Ketchum, Sun Valley and Elkhorn. Chris is tremendously diligent, personable and sharp. We would not have found our new home and closed the deal without Chris. We are extremely pleased with Chris. We recommend him to everyone! Thanks again Chris!!" (On Chris Grathwohl, 10/16/2020)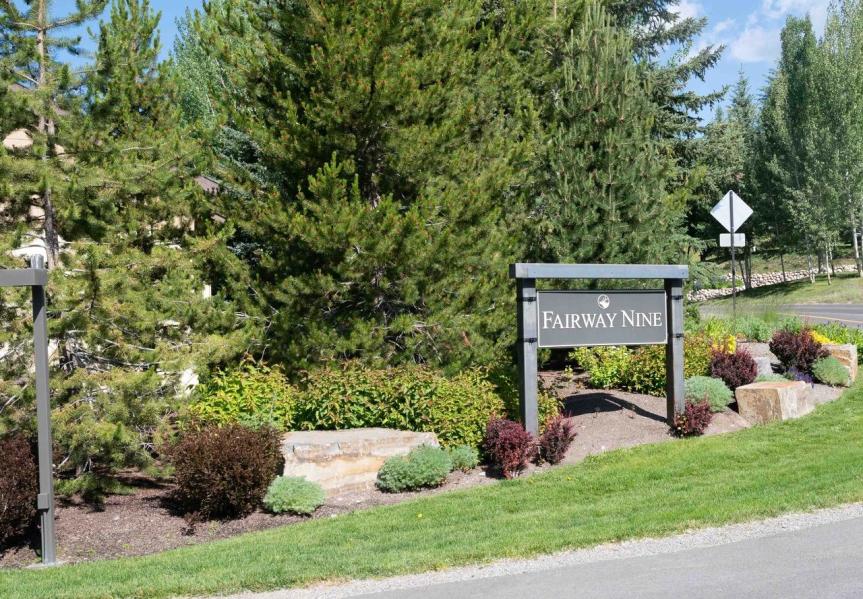 Kent and Robin Ivanoff, Sellers, Sun Valley, Idaho
"I wanted to take a moment to recognize Jim Carkonen who recently represented my wife and me in the sale of our condo in Elkhorn. We found Jim to be the consummate professional. He offered sage advice in terms of not just marketing our condo but throughout the entire sales and closing processes.

We've sold a number of homes over the years and this is without question the first time where there was zero doubt our realtor was optimizing solely from our perspective and expressly not simply attempting to facilitate a fast transaction. Jim offered great negotiating advice throughout the process and was instrumental in keeping the buyer and their agent on task for a timely closing.

We recommend Jim unequivocally and greatly appreciated the expertise he brought to the sale of our property." (On Jim Carkonen, 8/24/2020)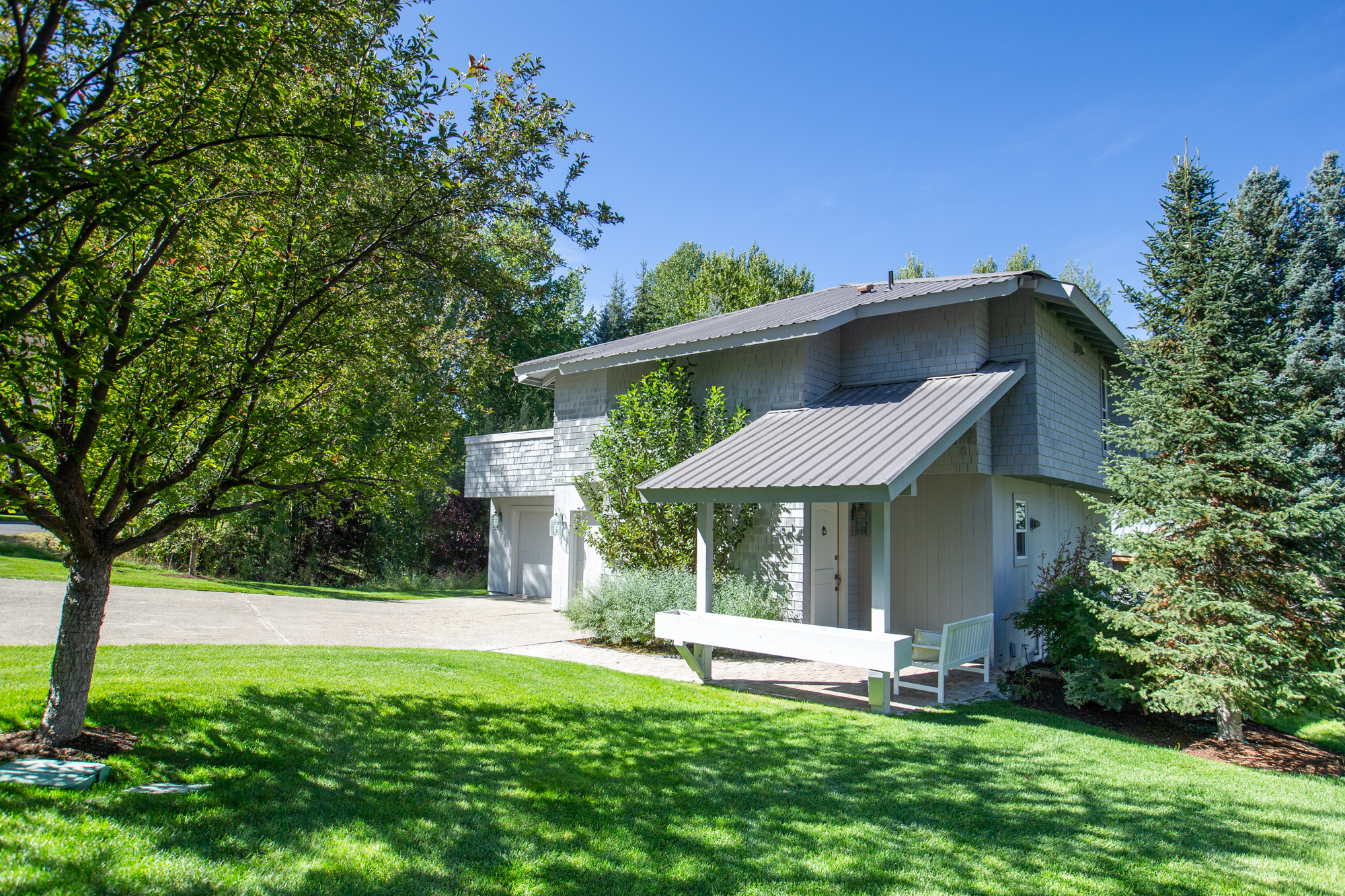 Janet Lonneker, Seller, Sun Valley, Idaho
""Suzanne has been a gem for us. She is very thorough and responsive at all times. She always went that extra step to ensure both owners and buyers received the information they were seeking, and very proactive in finding solutions. We highly recommend her!" (On Suzanne Hausner, 2/26/2020)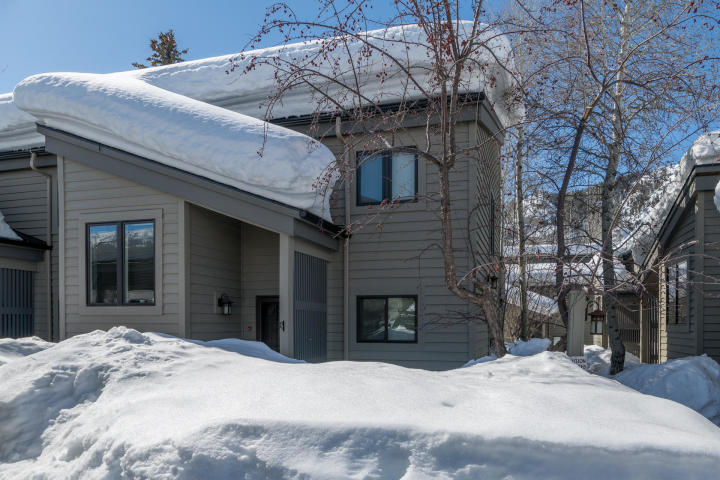 Tish Short, Buyer, Sun Valley, Idaho
"Rachel Wolfe is an outstanding realtor. She makes the process of purchasing your dream property a reality. She listens, is extremely thorough and guides you through from start to finish. I began my search in March and finally bought a place in August. She was patient, took me to various condos in the Ketchum, Sun Valley and Warm Springs area. We went back to the same condo sometimes 2-3 times until I found the perfect place. I can't thank her enough for her expertise and top notch service." (On Rachel Wolfe, 9/12/2019)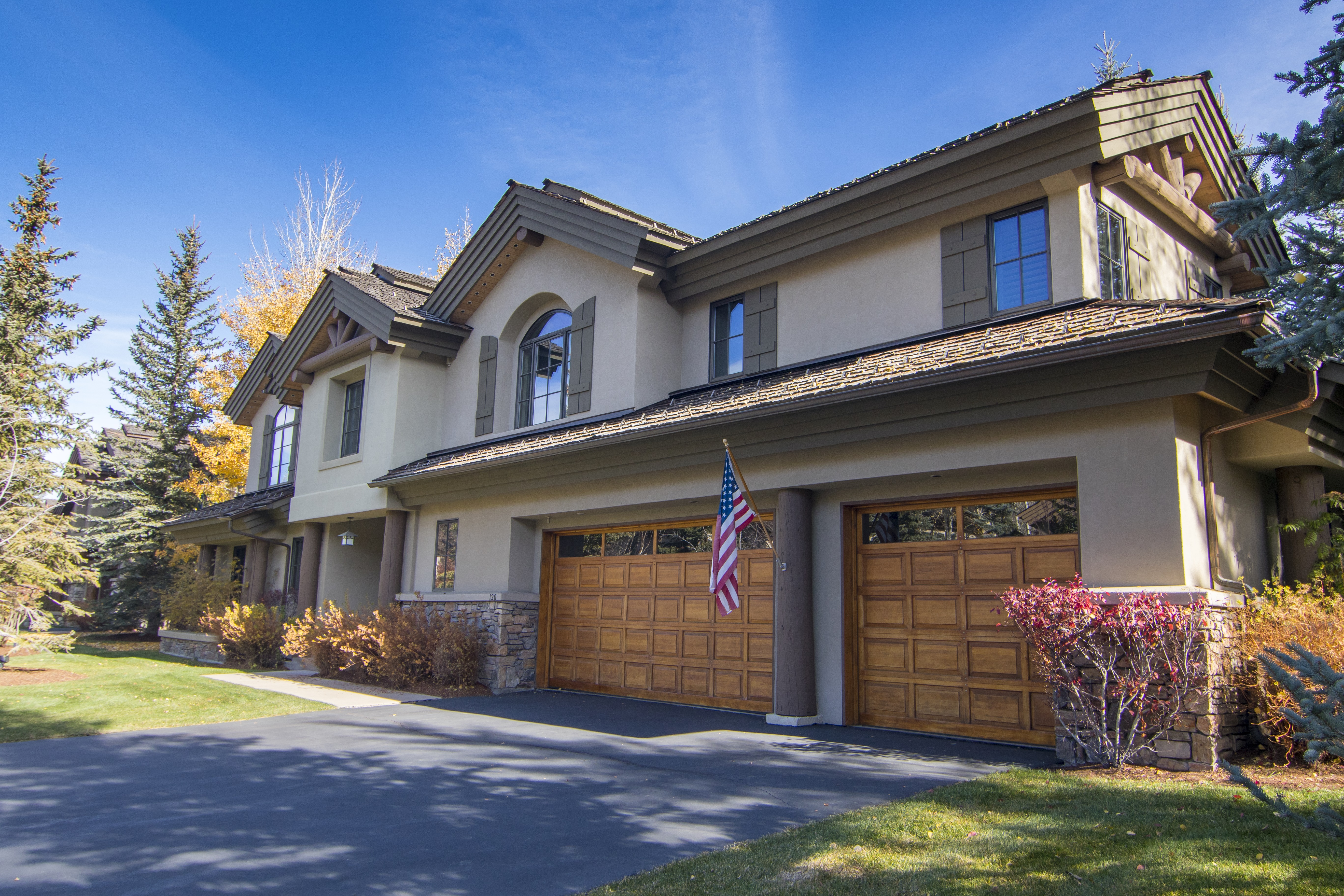 Charlie Lockhart, Seller, Ketchum, Idaho
"I met Suzanne through a personal friend. It took a while to sell but I hope everyone was satisfied. We reduced the price several times, I can swallow that and finally the right buyer came along. The paperwork and accounting was done expertly. I would absolutely recommend her to anyone else." (On Suzanne Hausner, 9/12/2019)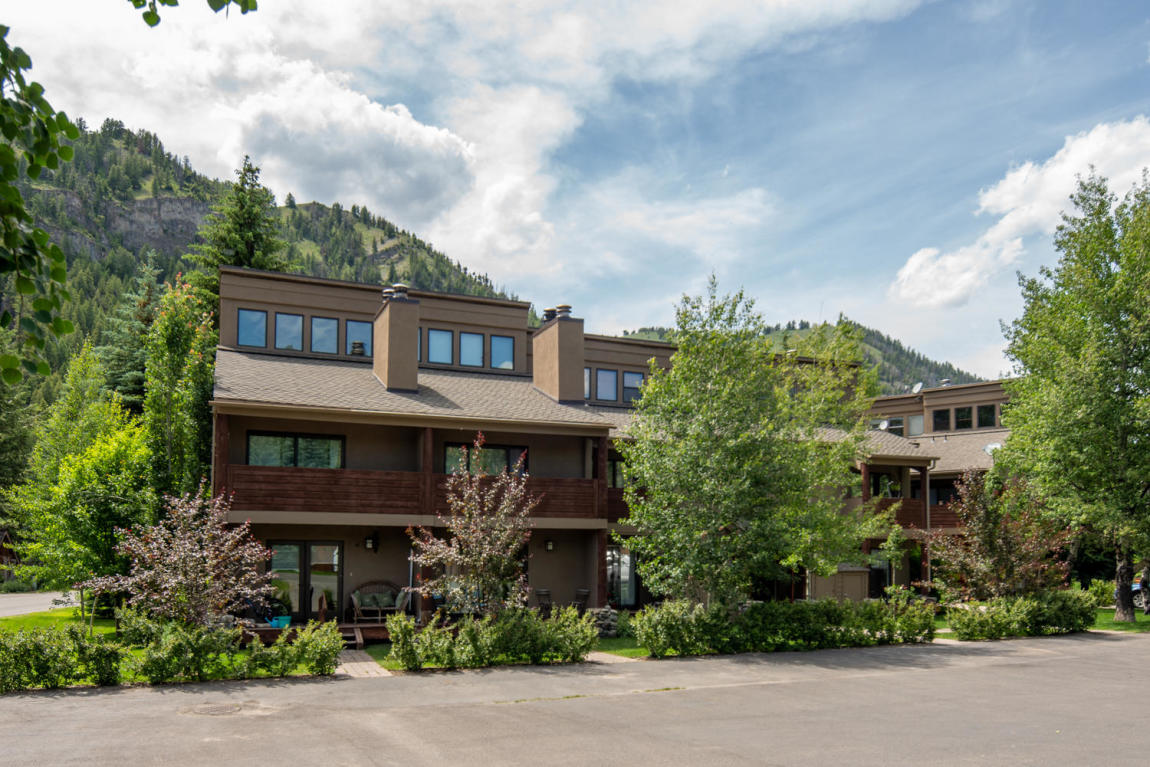 Greg Lyons, Buyer, Ketchum, Idaho
"My girlfriend and I just recently purchased our first property in beautiful West Ketchum and couldn't be happier!!! We owe it all to our realtor, Michelle. She is the ULTIMATE professional on all levels. We definitely were challenged since we live out of state and relied on her vast knowledge and many years of experience to be our on-site representative. Michelle made this process from start to finish absolutely worry-free and seamless. She was there for us every step of the way. She answered all questions promptly; was extremely organized and most importantly was very caring and thoughtful to all of our concerns. We chose the BEST realtor and she was a major player in making our ULTIMATE dream come true. She will be our first call when it comes to purchasing another Ketchum property. We sincerely and highly recommend Michelle to anyone in or out of state - you will NOT be disappointed!" (On Michelle Sabina, 8/23/2019)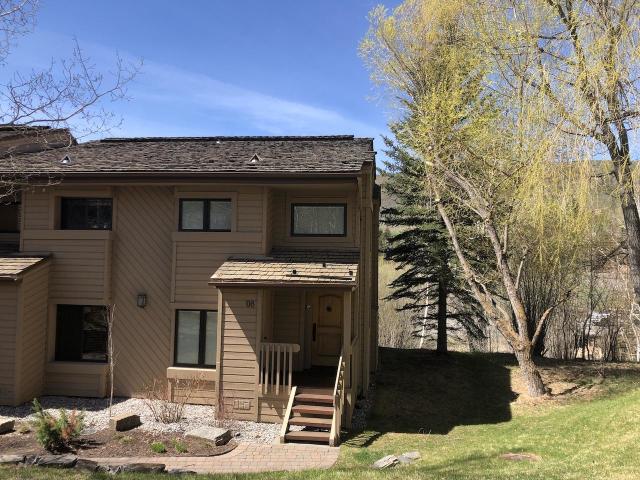 George and Kathy Gibson, Buyers, Sun Valley, Idaho
Michelle is a delight, making our experience so easy. She is efficient and very thorough. She was available for every question and, although we weren't in any hurry to buy, Michelle listened to our vision then guided us to find just the right place! (On Michelle Sabina, 8/19/2019)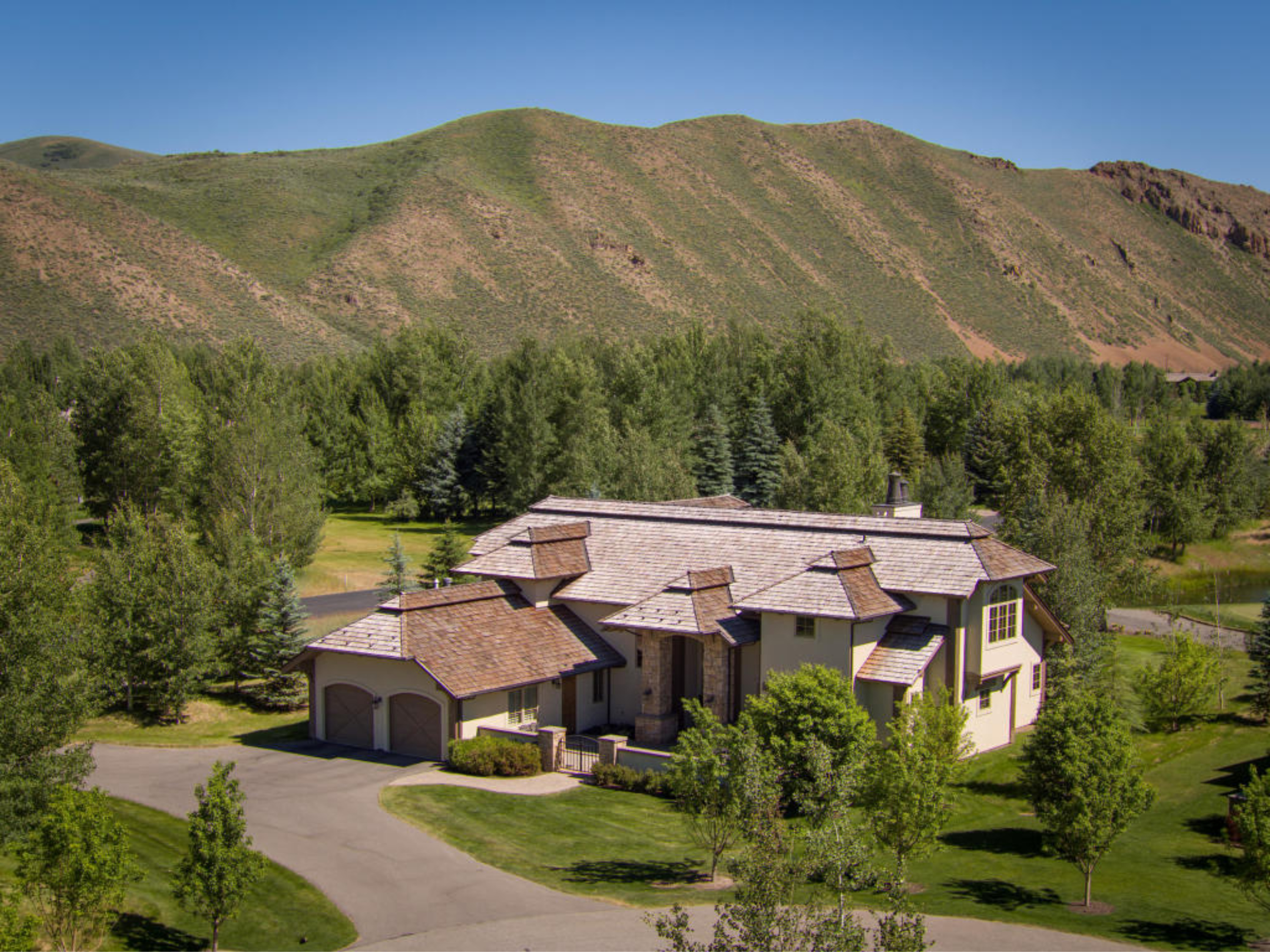 Tom and Amanda M., Sellers, Hailey, Idaho
"Suzanne went above and beyond what one would expect from a real estate listing agent. We were at our Henderson, Nevada home during the listing process. Her communication with us was excellent, and she handled many of the details in getting the home ready for listing. She kept us informed with every person or group that viewed the property. After an agreement was signed with the buyers, we had a number of issues that needed to be attended to. Suzanne stepped up and hired the right service people to correct problems, and fix any issues requested by the buyers and the buyer's home inspector. Tom and Amanda" (On Suzanne Hausner, 8/1/2019)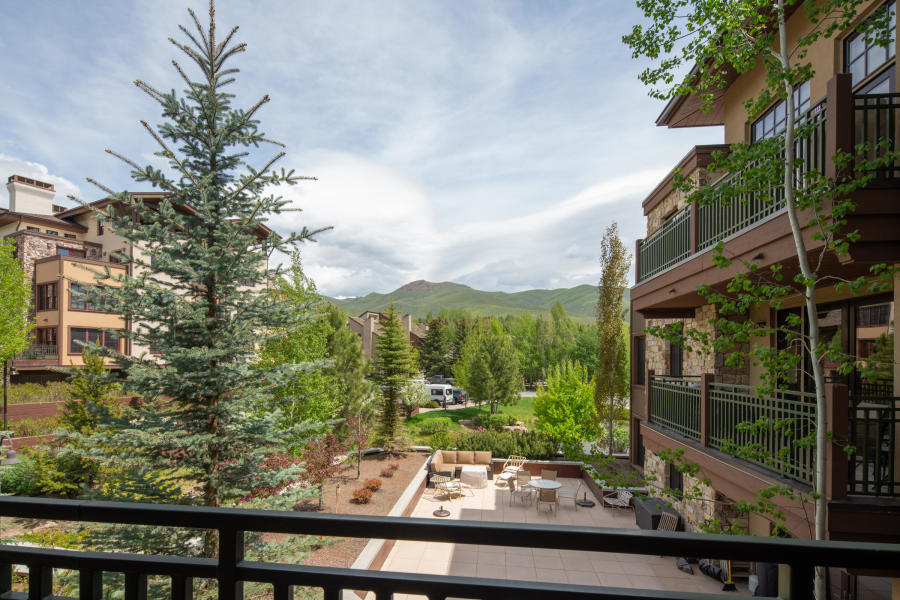 Karen and John T., Buyers, Sun Valley, Idaho
"Suzanne has helped us for the last three years in finding a condo in the Sun Valley area to purchase. She has willingly and graciously shown us many properties and provided expert guidance through the long process. We appreciate her patience and ability to recognize what we were looking for and that she always made herself available to help. Suzanne managed the purchase process very effectively, making sure everything went smoothly. This was incredibly valuable in that she stayed on top of everything and did not leave anything hanging. She has our highest recommendation on every level. She is a lovely person and a talented professional!" (On Suzanne Hausner, 8/1/2019)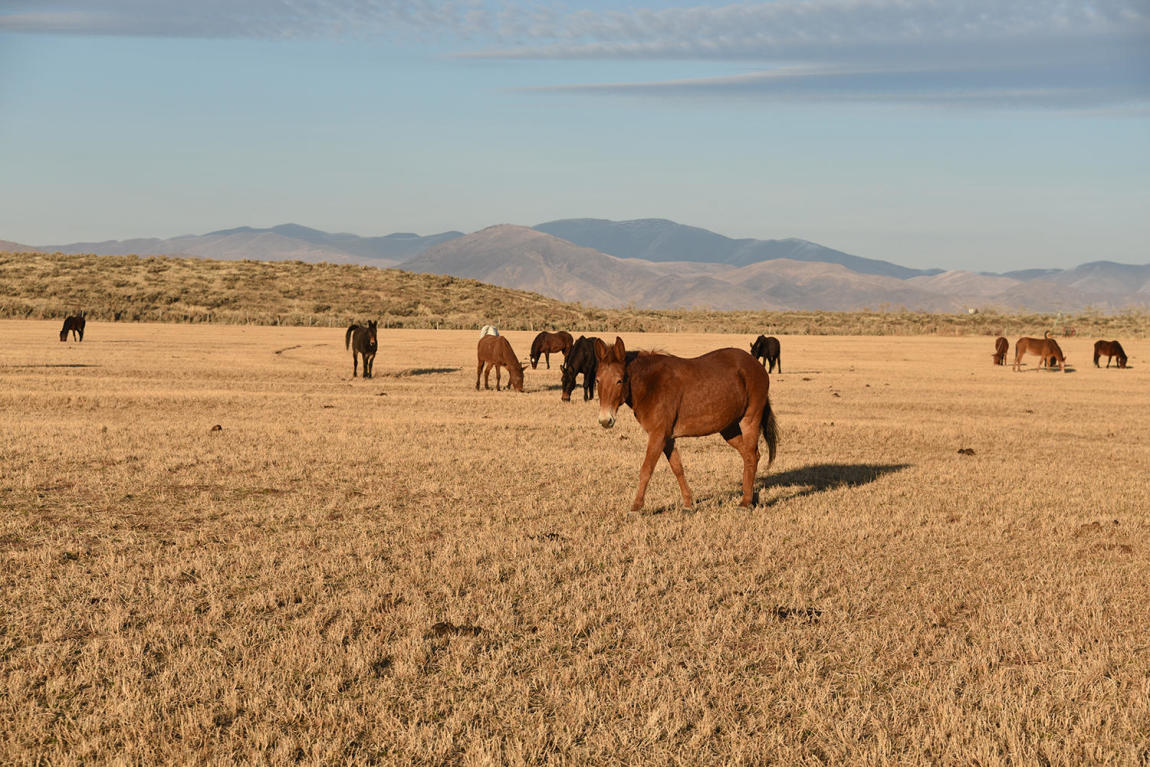 Allen Lone, Seller, Carey, Idaho
"I chose to work with Michelle because she was active in the Carey area with a few listings and was very responsive. Michelle did a great job by taking time to survey the Carey area and surrounding areas and came back with a report that enabled us to determine what the property was worth at the time and at what price I would list. I did not expect to list and entertain 2 offers in such a short period of time. So the results exceeded my expectations. Did I achieve the outcome I wanted? Very much so! I was trying to call Michelle on the weekend and I left her a voice mail. Within 20 minutes she returned my call after she got off the ski lift. Most agents I have dealt with would call a few hours later at best. Michelle was a great communicator and she strategically listed my property considering timing, price, and my needs." (On Michelle Sabina, 1/28/2019)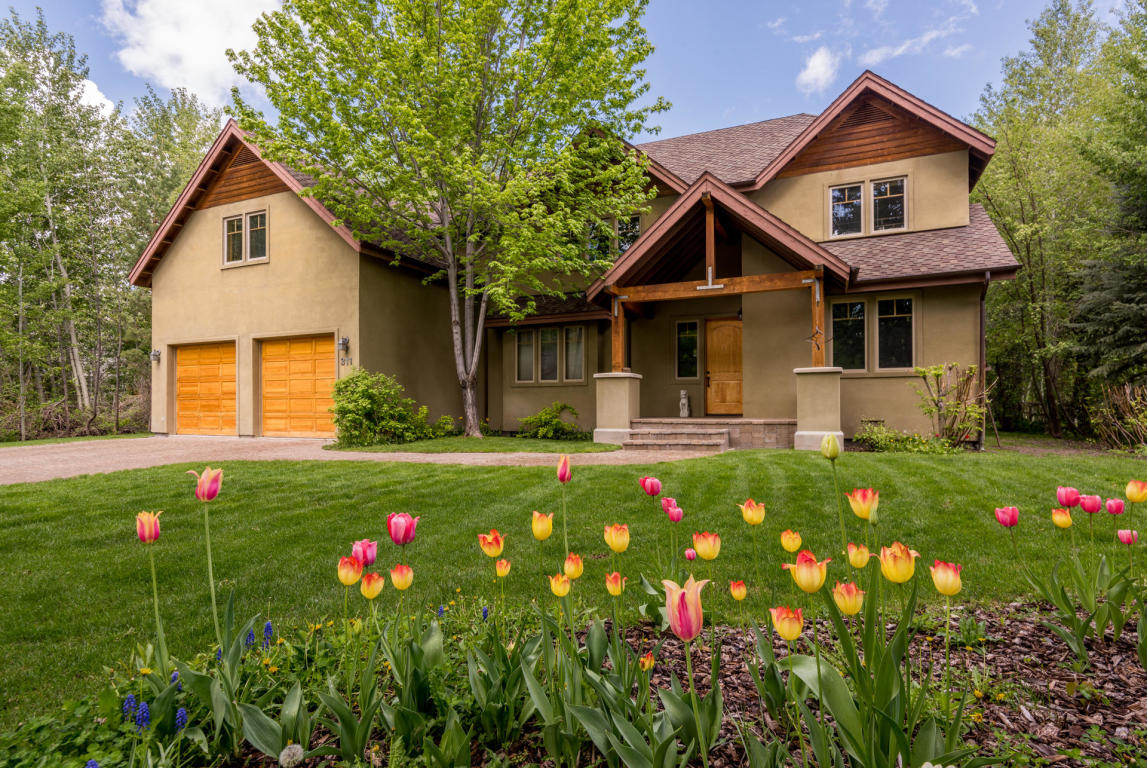 Melinda Marlar, Buyer, Hailey, Idaho
"Suzanne went above and beyond the call of duty! She was on top of all details, researched plats, maps and local controversies quickly, and kept us fully informed as we worked through the due diligence phases. Her negotiating skills, and experienced knowledge of the market and local politics, resulted in a substantial (and justified) price reduction. Responsive, and in constant communication, she enabled us to move quickly and close smoothly. Her contacts with local inspectors and estimators produced almost instantaneous results. Above all, she is a genuinely warm, sincere and extremely hard-working professional, who delivers on every level. We highly recommend Suzanne!!" (On Suzanne Hausner, 11/20/2018)
John & Carolyn Lloyd, Seller's, Ketchum, Idaho
"Knowledge of the real estate market, patience, professionalism, kindness and respect are only a few words to describe Rachel. We are thrilled to be working with her. Rachel has gone beyond all expectations we had for the selling of our home." (On Rachel Wolfe, 2/26/2018)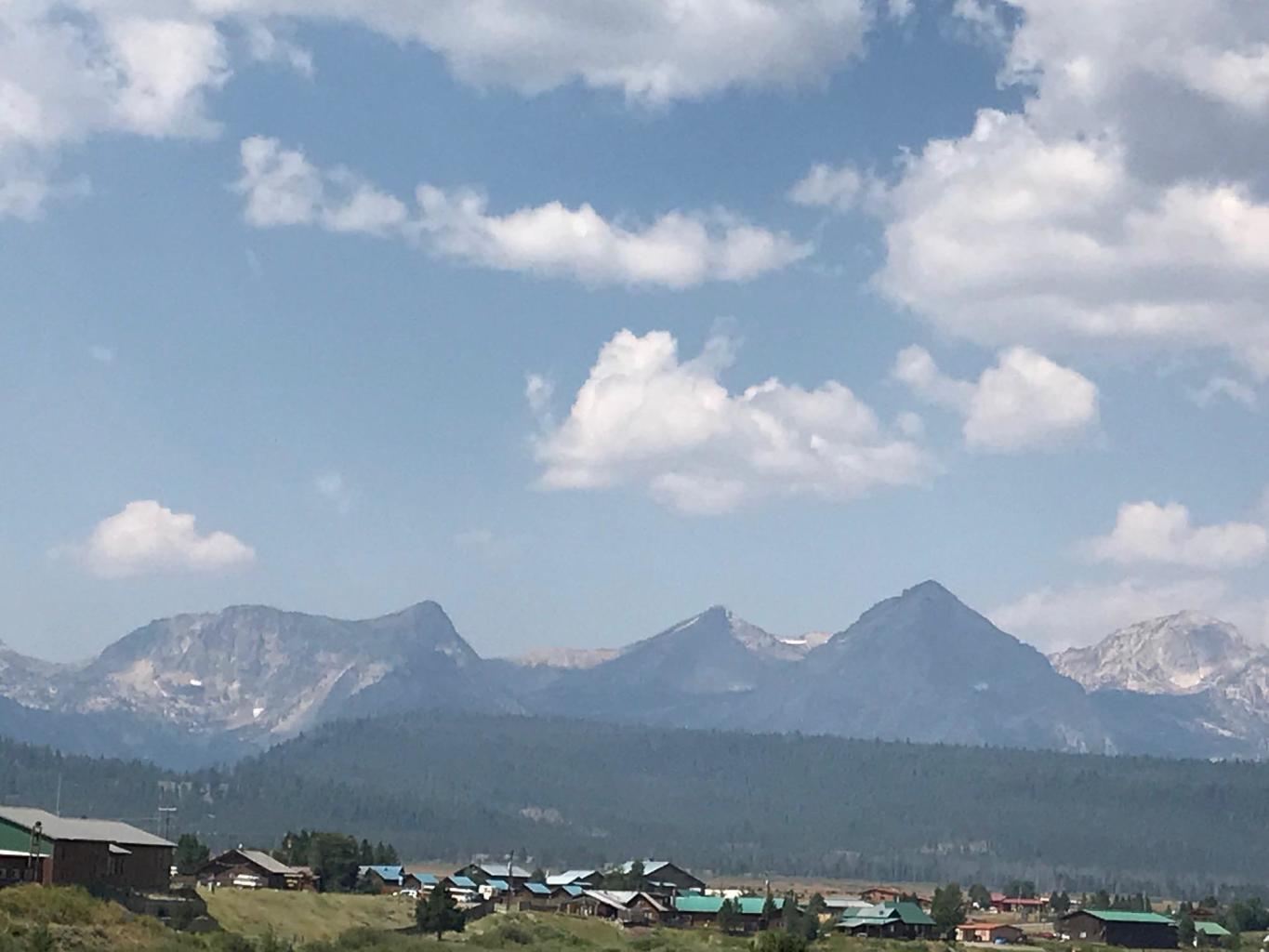 Neil Bradshaw, Seller, Stanley, Idaho
"Elisabeth was very knowledgable about a the Stanley market. She identified a buyer that made for a "win/win" transaction.
She was efficient and professional throughout the transaction and that professionalism led to a quick close - something that was good for both the buyer and the seller. Thank you Elisabeth!" (On Elisabeth Grabher, 9/30/2018)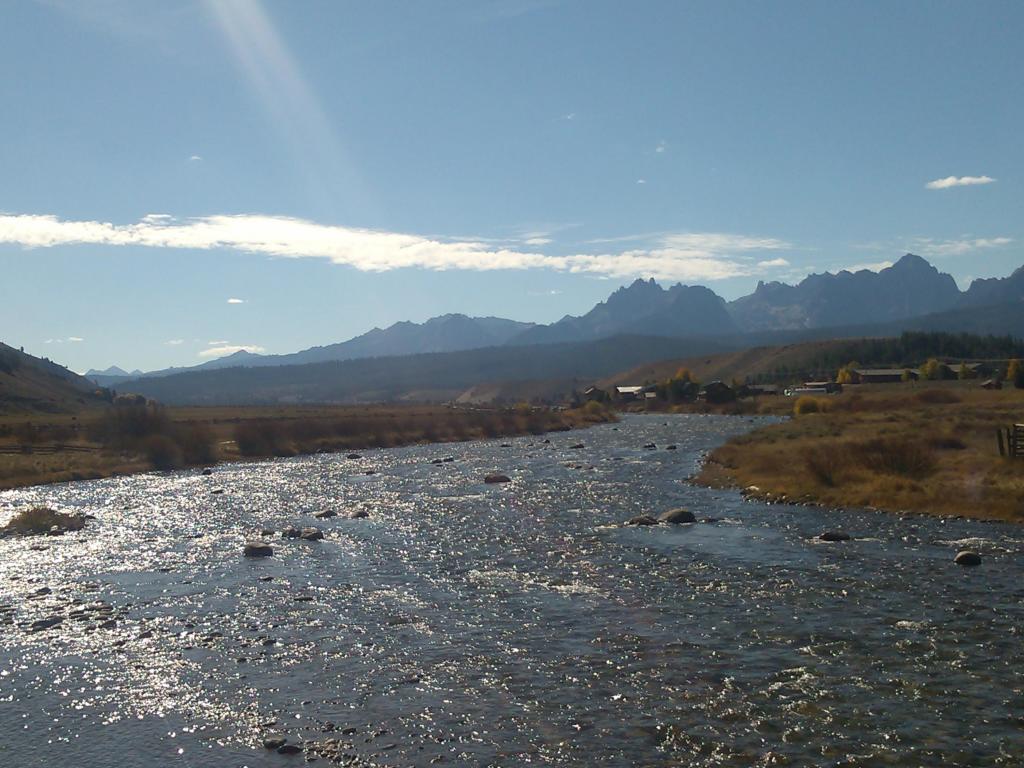 Erin & Neal Clark, Buyers, Stanley, Idaho
"We recently had a wonderful experience working with Elisabeth on the purchase of a lot in Stanley. We chose Elisabeth because she not only had a deep knowledge of the available properties, but she also knows the community as she herself has a home there. Elisabeth was able to provide us with a good understanding of the deal and helped us negotiate the outcome we were hoping for. She also was so quick that we found ourselves buying the lot far faster than we ever imagined! We would definitely work with Elisabeth again!" (On Elisabeth Grabher, 9/26/2018)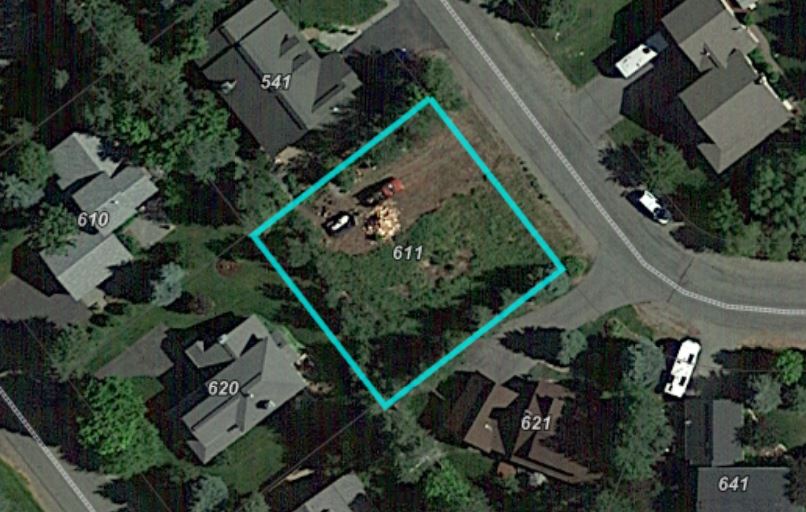 Margaret Siminich, Buyer, Hailey, Idaho
"Dear Michelle,

I want to again express my sincere gratitude for all the work you did on the sale of my lot in Deerfield. As an absentee owner, I know it took a lot of your time and energy during the listing period - getting the lot cleared, surveyed, securing tree removal bids and of course advertising. All this resulted in a full price, all-cash sale with you keeping me updated on all the details along the way. Your professionalism and personality will certainly make for a successful career in Real Estate. Having bought and sold several properties in Southern California, I have never had an agent who worked so hard. Thank you, Margaret Siminich" (On Michelle Sabina, 9/24/2018)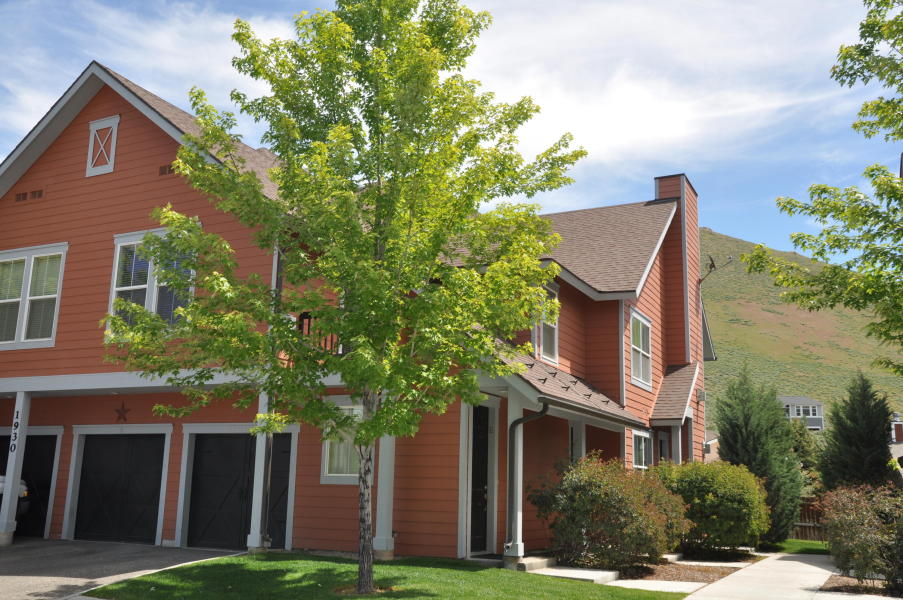 Allison and Cam Cossins, Buyers, Hailey, Idaho
"We chose Michelle Sabina as a real estate agent because she was recommended to us by a family friend. Michelle was fantastic to work with. We were first time home buyers with one of us being fresh out of college. We had moved to the Wood River Valley after we both received jobs up here. We were not sure if we would be able to swing buying a house in this area due to the high cost, however Michelle reassured us that we could. We had an out of state lender that was also great to work with until our closing date when our loan was stuck in underwriting. If it wasn't for Michelle we probably would not have signed for our house. Michelle was so on top of our lenders that it forced them to get the underwriting done. For this we are extremely grateful! Michelle exceeded our expectations and then some. Michelle was always available for us if we had any questions and was clear and direct with us when we needed to get something done for the house. In the end we were able to sign for the house that we wanted all because of the work Michelle put in. The most memorable part of working with Michelle was how hard working she was and how she kept in contact with us after signing to make sure the new home was everything we hoped it would be." Allison and Cam Cossins (On Michelle Sabina, 9/18/18)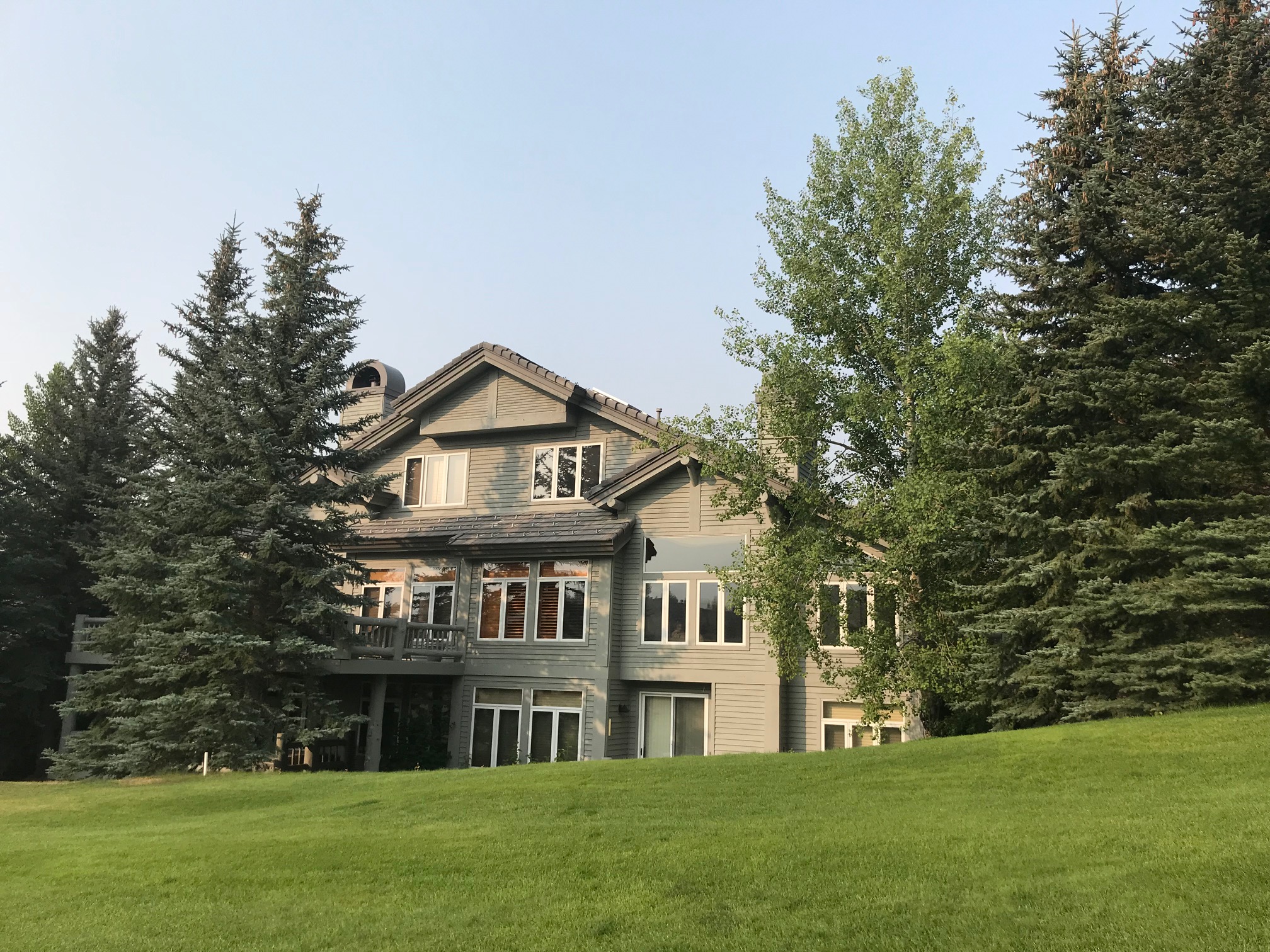 Beverly Aigen, Buyers, Sun Valley, Idaho
"Dear Suzanne,

I can't thank you enough for making my dream come true and being back in Sun Valley. From the first time I contacted you back in February, and throughout the whole process you were such a professional, kind and very capable Realtor. I had interviewed several Agents and hands down you were far above the others. I especially want to thank you for taking the time to really educate us on the different areas and home values. We loved that you took the time to also keep us posted on events while we'd be in town so as not to miss out on any of the many activities in the area.

Now that I'm here at my desk, writing you this letter it just feels like home. We are so happy with our purchase and look forward to staying in touch with you. I will always recommend your services as they were seamless from start to finish. From the first phone call to the handing over the keys you made the process very efficient, understandable, and stress free.

We both thank you so much. I also look forward to seeing you at Zenergy or on the slopes this Winter.

Kindest Regards,
Beverly Aigen"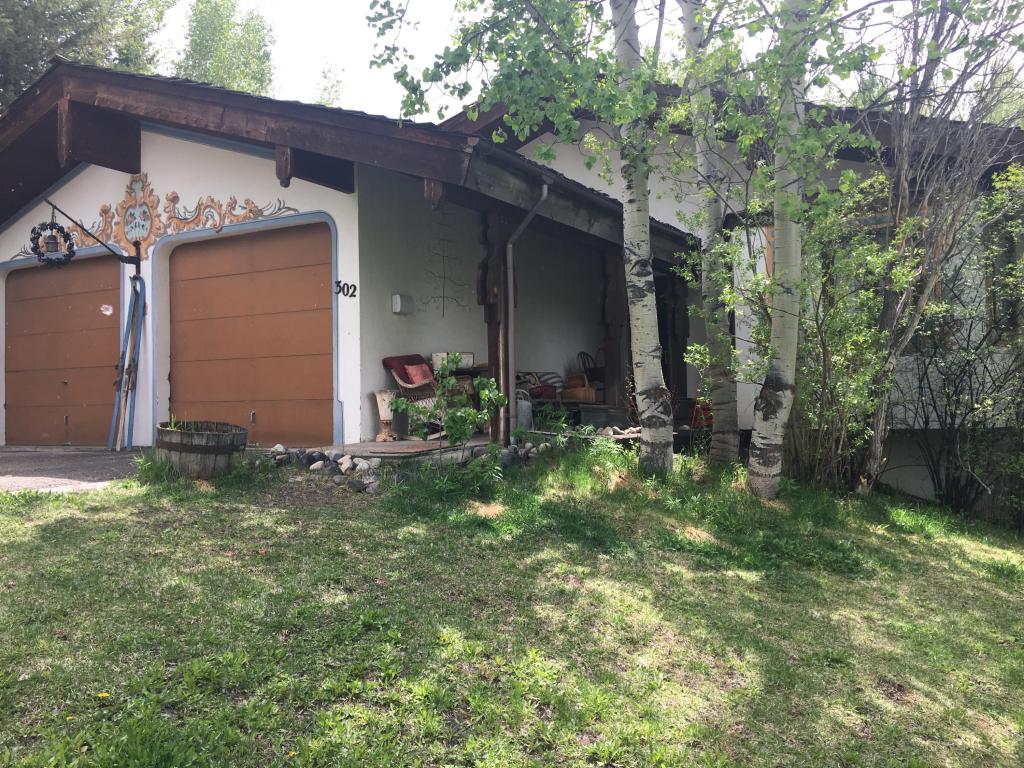 Kelley Goldmanis, Buyer, Sun Valley, Idaho
"We had been looking for a house for a few years and we knew the market was heating up. Cheryl, while we had only met her once before, had kept a vigilant eye on the market and sent us listings that fit our criteria. We passed on many but that helped her narrow down what we were really looking for. She knew it when she found it, a pocket listing that fit us perfectly. We locked it up before it hit the market because of Cheryl. The deal wasn't easy to close but she was with us every step of the way. We are now happily settled in our cute Sun Valley home away from home!" (On Cheryl Concannon, 7/26/2018)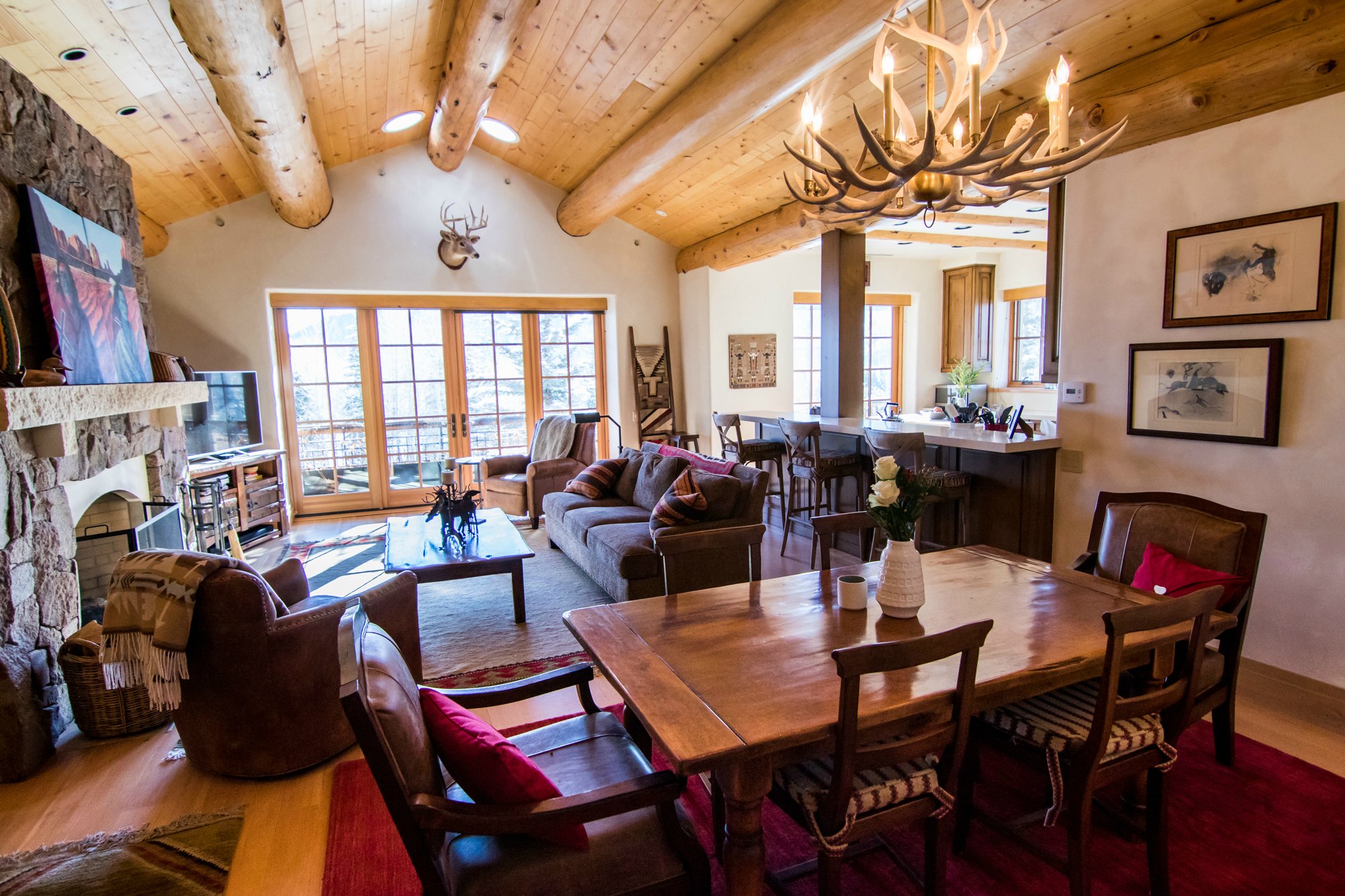 M. Miller, Buyer/Seller, Ketchum, Idaho
"Suzanne found a house for us and put our condo up for sale at the same time. She was diligent in getting our condo sold. Her efforts in advertising, open houses and ensuring realtors saw and appreciated the value a buyer would get were amazing. The time she put into this sale paid off with a close within a month. The house she found for us was perfect and her negotiation skills superb. She represented us ethically, intelligently and with a professional style that is unsurpassed." (On Suzanne Hausner, 4/17/2018)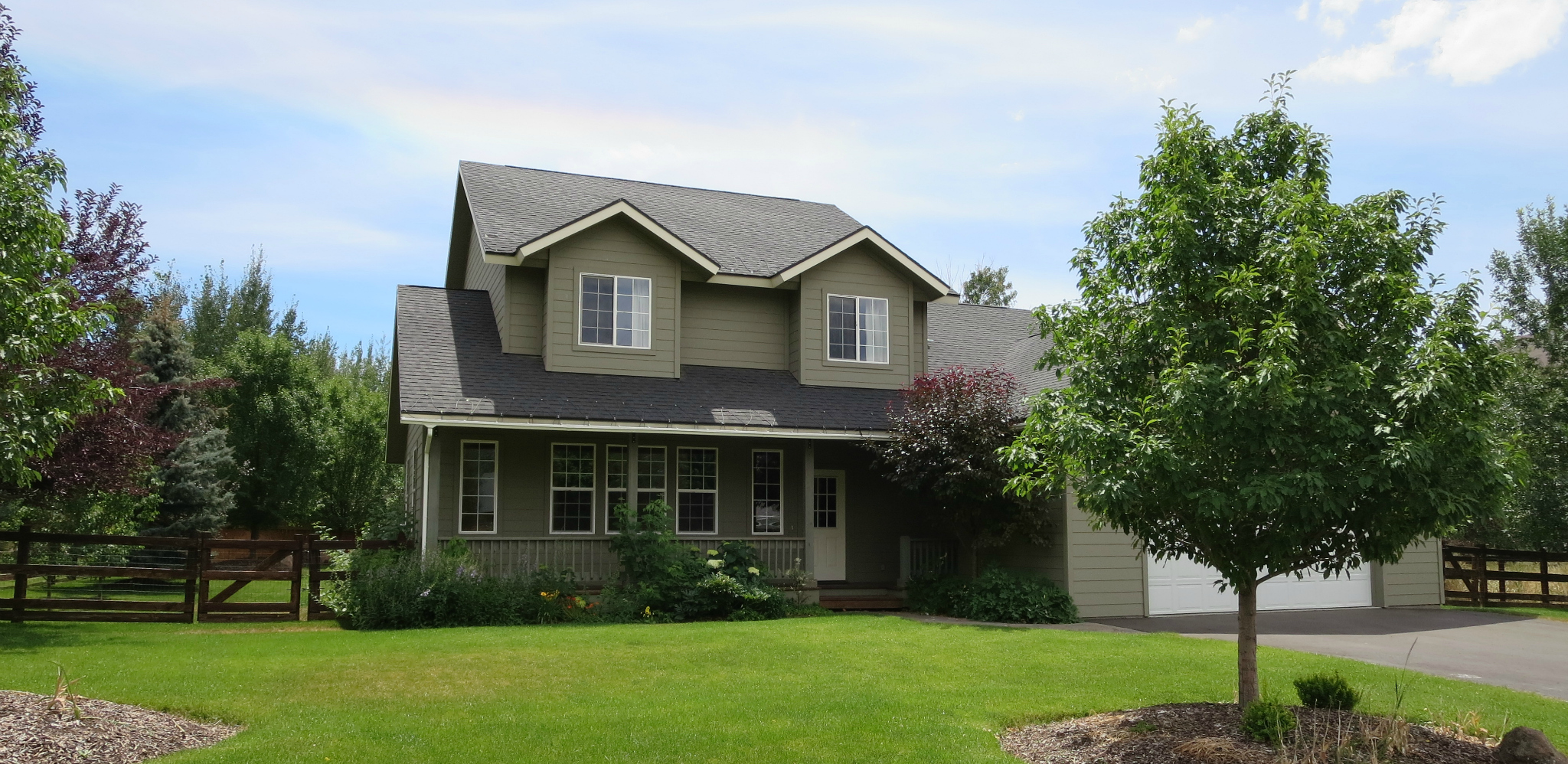 Lori Pollan & Stephen Bacon, Buyers, Hailey, Idaho
"Monica is our go-to realtor in the Sun Valley area. She helped us find our dream home in the Valley, and when it was time to move on we didn't hesitate to reach out to her again. She is hard-working, knowledgeable, and always acts with integrity. Monica is also a problem-solver—we've been impressed on more than one occasion at her creativity and ability to think outside the box when negotiating to get the deal done. She has her ear to the ground and is well-connected in town, so whether you need a painter, a handyman, a landscaper, or any number of different tradespeople, she knows just the right person to call for quality work. Monica always has her clients' best interests at heart, and we'd highly recommend her for all of your real estate needs." (On Monica Hebert, 4/4/2018)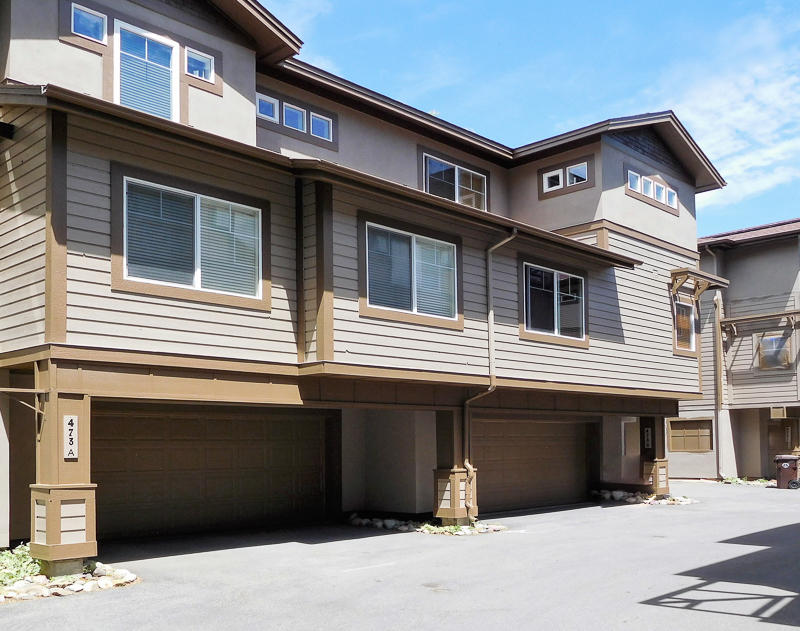 Mark Pattison, Buyer, Ketchum, Idaho
"Jim has always been super cordial, low key and friendly in his approach on educating me on the Wood River Valley. I have been coming to Sun Valley since I was 19 years old and have always loved the area but wasn't sure how the home values differed from one to another. On my last visit in January, he happen to be made aware of a pocket listing in West Ketchum. Although our intent was to see 8 places that day, we went to visit the pocket listing first and I fell in love with it the moment I walked in the door. What impressed me most was at the moment I wanted to make an offer, he turned into a bulldog and brought his WSU basketball intensity to the project to help me close the property.

In fact, once we had a counter offer, he met me at the base of River Run lifts and I signed the deal with googles and helmet still on. What a day! I would 100% recommend Jim Carkonen to any of my buddies or to represent me in the future. " (On Jim Carkonen, 4/9/2018)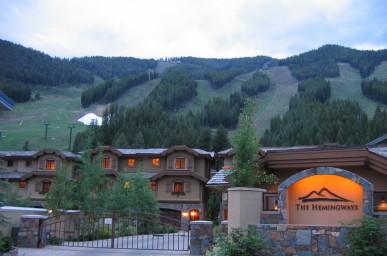 Leslie Kellogg, Buyer, Ketchum, Idaho
"Wendy was terrific and was critical to the success of the sale of my property. At every step of the way, Wendy was the right realtor at the right time. A+"
Leslie K. (On Wendy Carter, 4/2/2018)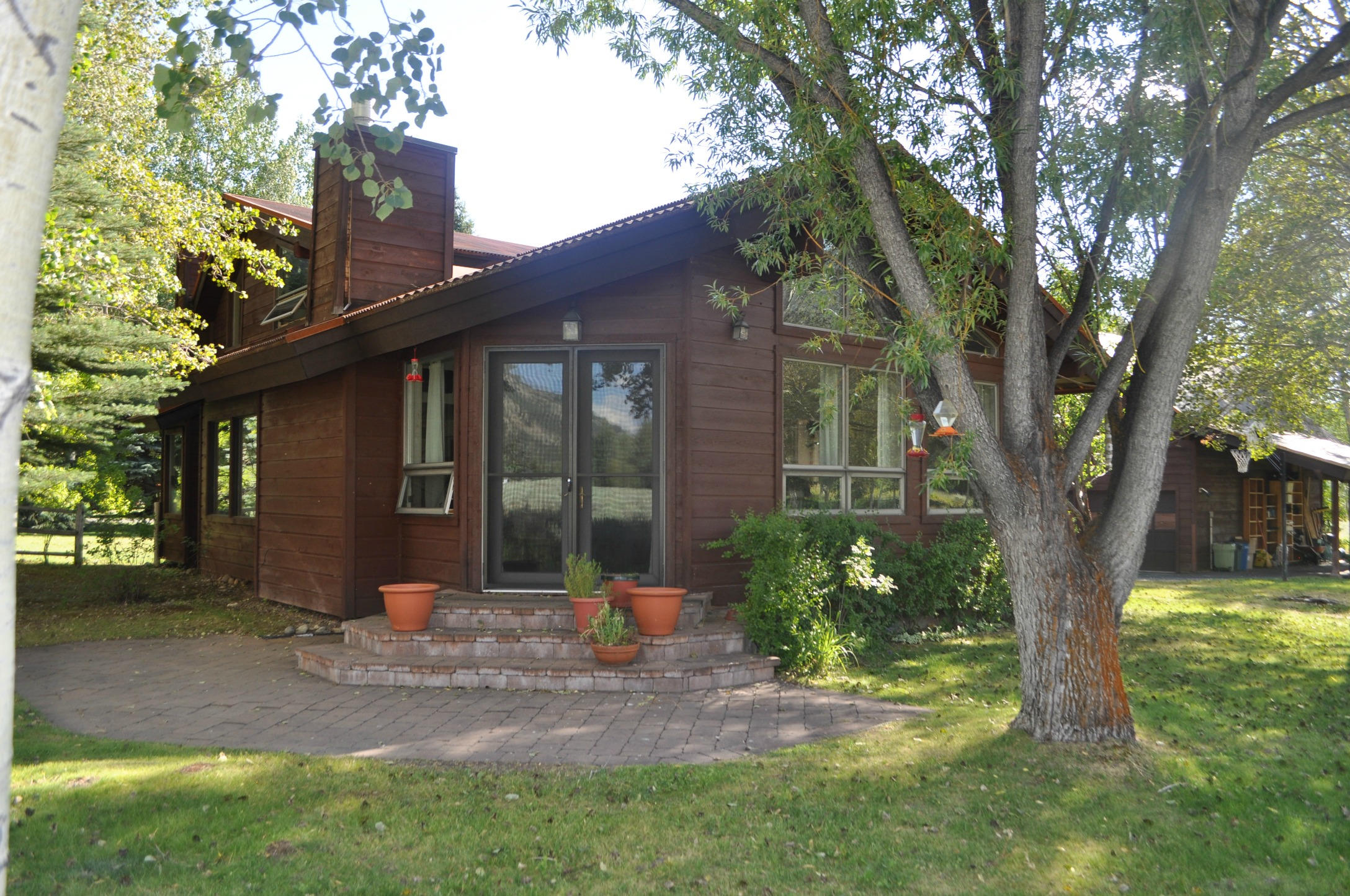 Barbara Slough, Seller, Hailey, Idaho
"Rachel Wolfe is the realtor you should use! She is excellent!

I knew Rachel as an honest dependable person and had heard she was a very professional and hard working realtor when I asked her to sell my house for me. She was all of the above and much more! She was most attentive to my needs, she put an enormous amount of energy into holding open houses and showing the house to prospective buyers and her attention to detail was far more than I had ever expected.

I would have been very happy with Rachel as my realtor in any ordinary sale of a house, but as it turned out, the sale of my house was anything but ordinary. As we progressed through my sale, previously unforeseen issues surfaced and Rachel went above and beyond what anyone could expect in dealing with these challenges. Her enthusiasm never lagged, she never complained, she kept my spirits up and as far as I am concerned, she made this sale happen through her hard work. Rachel researched, called in needed expertise from a real estate lawyer, consulted with the Board of Realtors Legal Hotline, interfaced with contractors, went to Planning and Zoning meetings with me and generally was there for me at all times. She went above and beyond anything I could ever have expected throughout this sale.

Rachel is also an excellent communicator. She followed up in detail after each showing and she kept all parties well informed on all aspects of the sale at all times.

As a first time home seller, Rachel guided me trough the entire process of what I needed to do to present the house well, she informed me always of what the next step might entail, she explained each step of the transaction as many times as needed so that it was very clear that I understood exactly what I needed to know, she was unfailingly polite and professional and she gave me all the guidance I needed to sell my home

I could not have been more impressed or happier with Rachel as my realtor. I recommend her to any prospective buyer or seller.

Thank you Rachel for all your hard work and dedication." (On Rachel Wolfe, 3/20/2018)
Jenna & Willie Resko, Buyers, Hailey, Idaho
"We highly recommend Rachel as a Realtor. She listens carefully to your needs, wants, price and delivers! Rachel found us a perfect house for our family of 3, our 2 dogs and our budget. She has excellent negotiation skills as well as interpersonal skills. She not only communicated with us through the whole process but she still checks in to this day. We are thankful for Rachel, she's the best." (On Rachel Wolfe, 2/26/2018)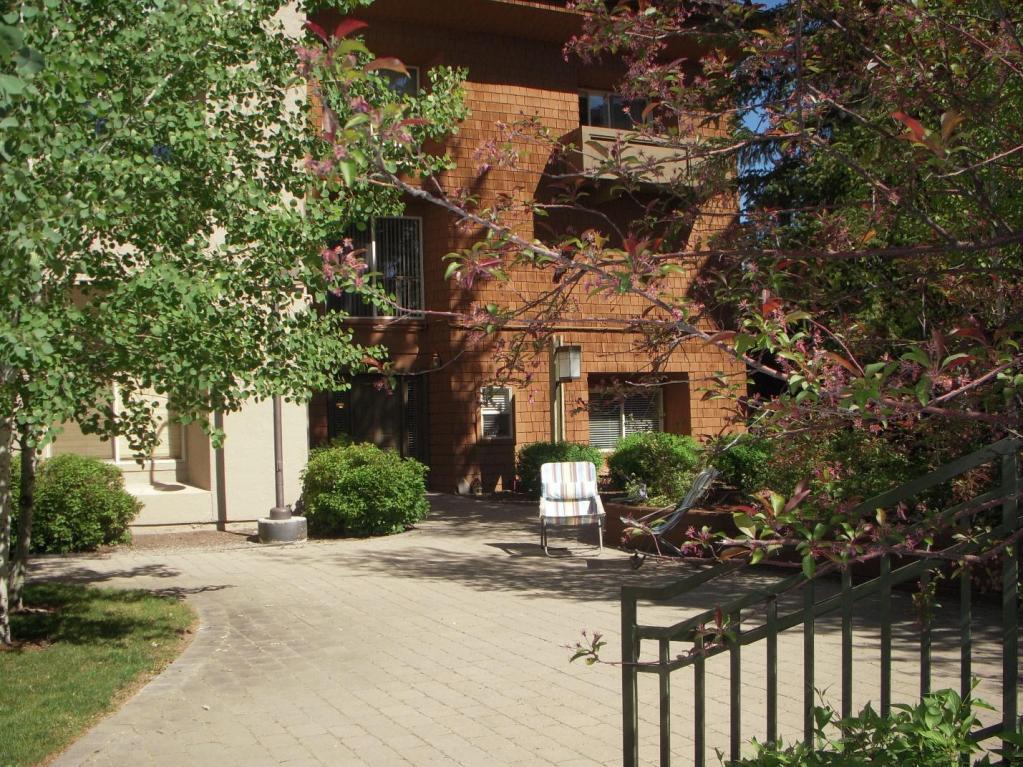 Will Hemmings and Cat Downs, Sellers, Ketchum, Idaho
"We recently closed the sale on our home of many years. We had the pleasure of working with Rachel to get our house sold and move on to the next phase of our life. Throughout the process Rachel was incredibly helpful and utterly professional. She always answered our questions quickly but thoughtfully, and helped navigate us through steps of the process we didn't even know we should have questions about. Ours was a deed restricted property, which made the sale even more complicated, but her determination and talent helped us get the property sold. I have no doubt that without her help our property sale would have taken much longer, and we would have netted less money. We cant thank her enough. " (On Rachel Wolfe, 1/31/2018)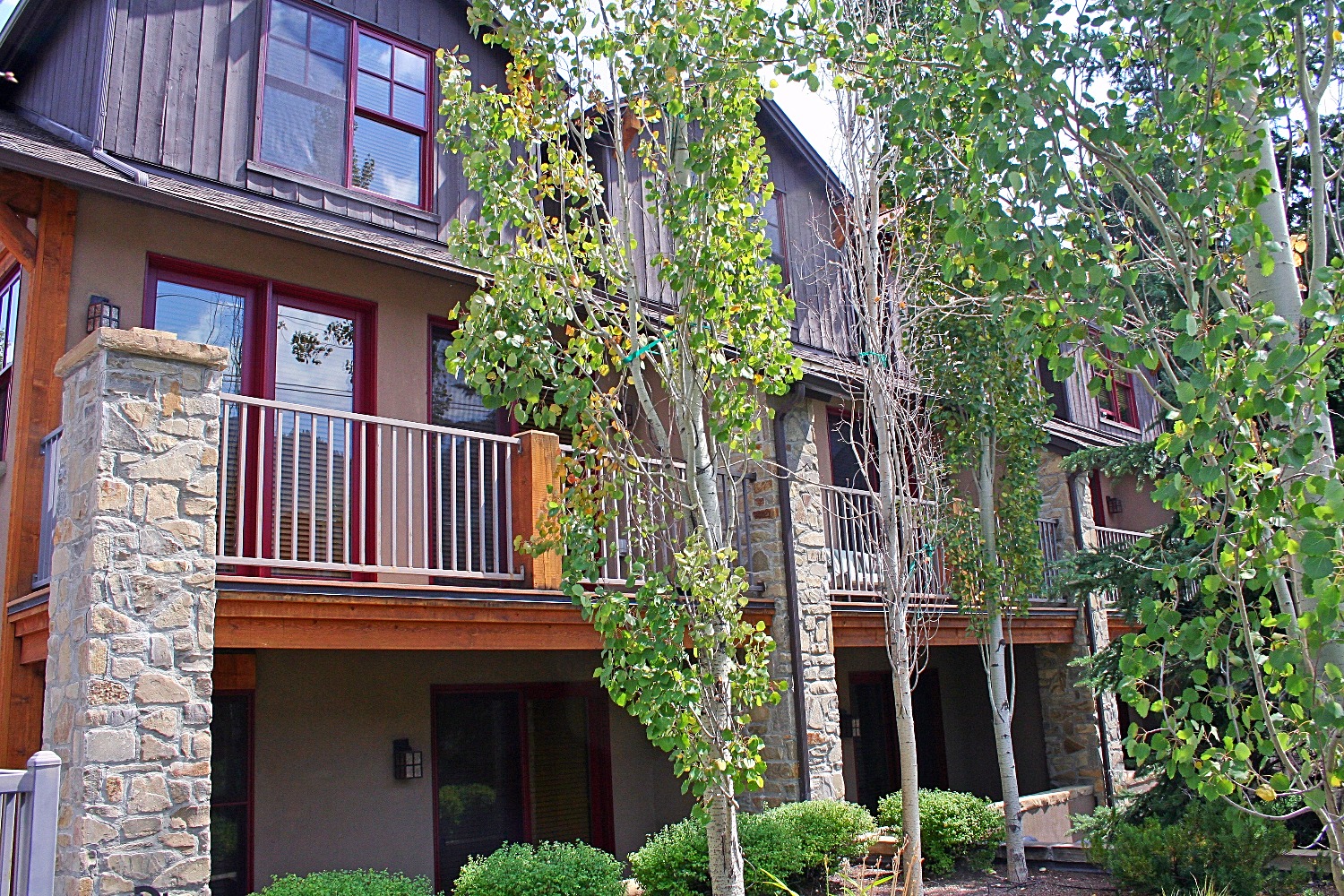 Jerome Jordan, Buyer & Seller, Ketchum, Idaho
"Cheryl was both my buying and listing agent for two separate transactions within three months. Her efforts met with all my expectations. She made the whole process seem easy and at the same time, professional and pleasant. I highly recommend Cheryl. She is extremely knowledgeable about the local real estate market and a very hard worker. She gets the job done!" Mr. Jerome Jordan (On Cheryl Concannon, 1/19/2018)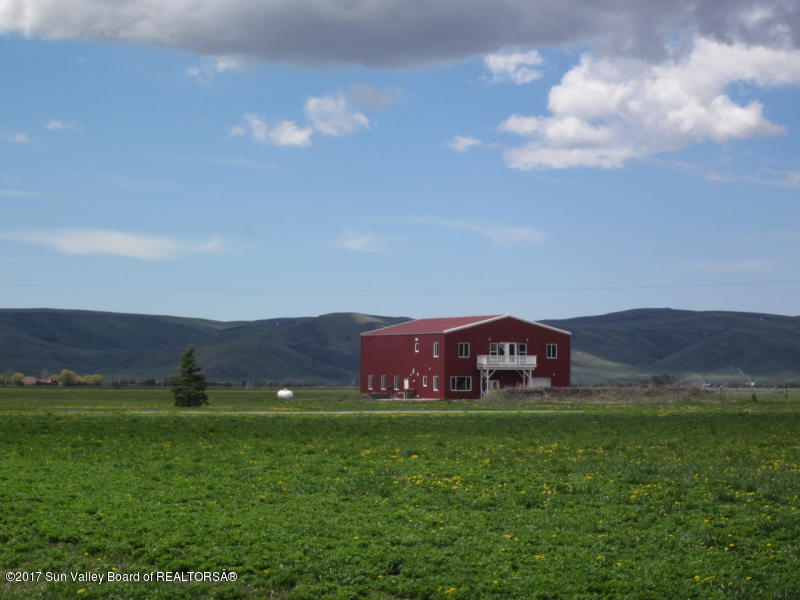 Jason Keller & Melissa Hanson, Buyers, Bellevue, Idaho
"I can't say enough about Suzanne. She was fantastic to work with on our home purchase. She knows the area well, and after a short phone call she was able to find us a list of houses that fit our requirements. Suzanne was there with us through the whole process and made us feel like we were her only clients." (On Suzanne Hausner, 1/8/2018)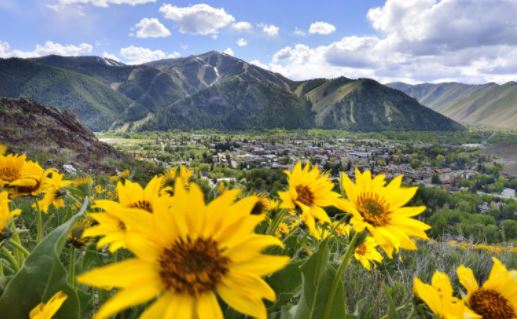 George & Leslie Biddle, Buyers, Ketchum, Idaho
Dear Dan,

Leslie and I are writing to thank you for expertly shepherding us through our purchase of 220 Lava Street.

When Leslie called you out of the blue from NYC to inquire about the property, you took the initiative and went right up to the property to survey the site and take photos. You also did some research on the history of the property and shared your thoughts and advice with us right away.

When we came out to Ketchum some months later to view the property ourselves, you were thorough and diligent in answering any questions or concerns we had. Once we agreed to make an offer, you handled the negotiation process calmly and smoothly. We were pleased with the purchase price we reached.

And then once again you deftly handled some of bumps in the road with the seller and his agent as we went through the due diligence process. We settled the outstanding issues and arrived at a fair closing date. The closing could not have been easier.

Beyond your professionalism, it was a true pleasure to work with you from the get go. Thank you for making our purchase so successful. We appreciate it!

All best,

George and Leslie
(On Dan Gorham, 1/12/2018)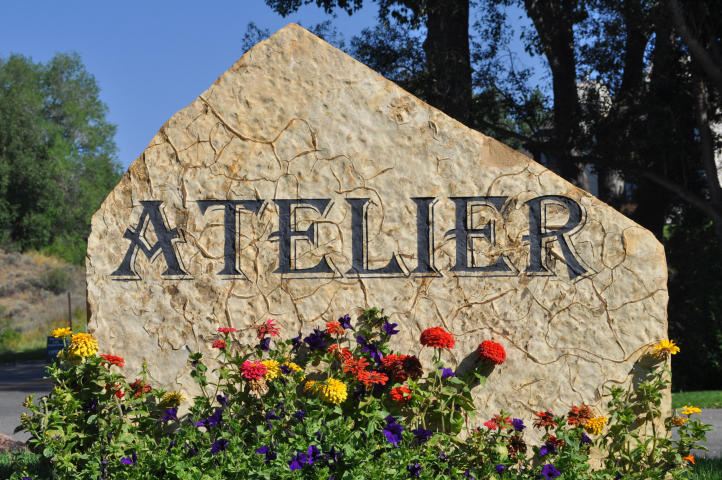 Philip Barnard, Seller, Sun Valley, Idaho
"In the past, I have been involved with Realtors who gladly took the listing and then disappeared or those who, when a sale was not forth coming quickly, got discouraged and stopped trying. The recent recession knocked the bottom out of the real estate market just as I needed to sell my home. For a year Ms. Rachel Wolfe never stopped working for a sale. Constant internet up dates, follow ups and endless open houses resulted in a sale that pleased everyone. Ms. Wolfe never backed off or slowed her efforts while continuing to care for all her client's requirements. She was recommended to me and I will gladly recommend her to anyone wishing a genuine professional real estate agent. I will, in any of my future real estate business, only be represented by Ms. Wolfe." (On Rachel Wolfe, 12/28/2017)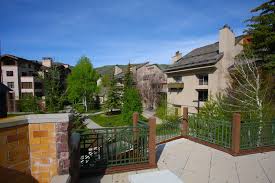 Beth Leland, Buyer, Sun Valley Idaho
"Cheryl has quickly become my go-to Realtor in the Sun Valley area. I had been casually monitoring the Sun Valley real estate offerings for some time, considering purchasing a condominium as an investment. This fall, when I saw a likely candidate had come on the market, I contacted Cheryl and she was on it immediately. She went above and beyond anything I could have imagined. We flew in from Seattle the next day and she was at the airport to meet us. Her experience and knowledge of the area was invaluable. She showed us the condo I had seen online, as well as alternatives – and it turned out one of the alternatives better fit my needs.

The entire search and purchase process happened at lightning speed due to Cheryl's skill and willingness to devote so much energy to making things happen. With her extensive network of connections to the community, she made the entire sale process (most of which was completed via long distance) fun and exceptionally easy. None of the many details was overlooked, and the sale closed seamlessly.

Cheryl has become not only my Realtor for future transactions, but a cherished friend. I would absolutely recommend Cheryl to anyone considering purchasing property in the area." (On Cheryl Concannon, 12/23/2017)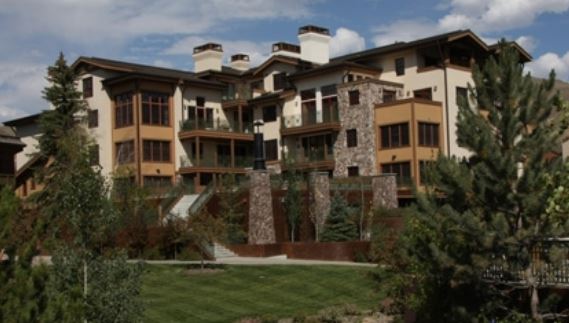 Justin & Christine Hellmann, Seller's, Sun Valley, Idaho
"We are extremely pleased with Rachel and her representation of us as sellers and now potential buyers. She is honest, straightforward, knowledgeable and always available when questions inevitably arise. We have been impressed with how she communicates with other parties on our behalf; her pleasant demeanor is always present, yet she is assertive when the situation calls for it. We can't imagine working with anyone else as we navigate this unique market!" (On Rachel Wolfe, 12/18/2017)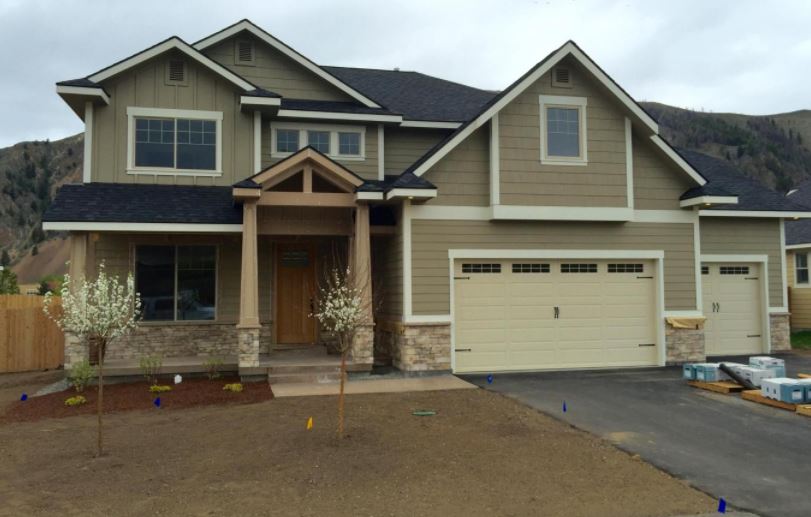 Adam and Shanna Angel, Buyers, Hailey Idaho
"Buying our house in Hailey was our 8th real estate transaction over the past 20 years. Between seller's and buyer's agents we've seen a pretty good cross-section of personalities. When we decided to move to the Wood River Valley the huge volume of agents with perfectly polished websites and headshots was overwhelming. It was seemingly impossible to choose! By taking our time and waiting for the stars to align, a friend told us about Rachel. From that point on, the process rolled out beautifully.

Rachel took great care to help us understand the local market and the neighborhoods, while she took the time to learn about our professional, social, educational, and recreational needs. We are still discovering ways in which her local knowledge and understanding guided us to the right house in the right location. We are lucky to have had her guidance in finding the right home at a price we could handle." (On Rachel Wolfe, 12/15/2017)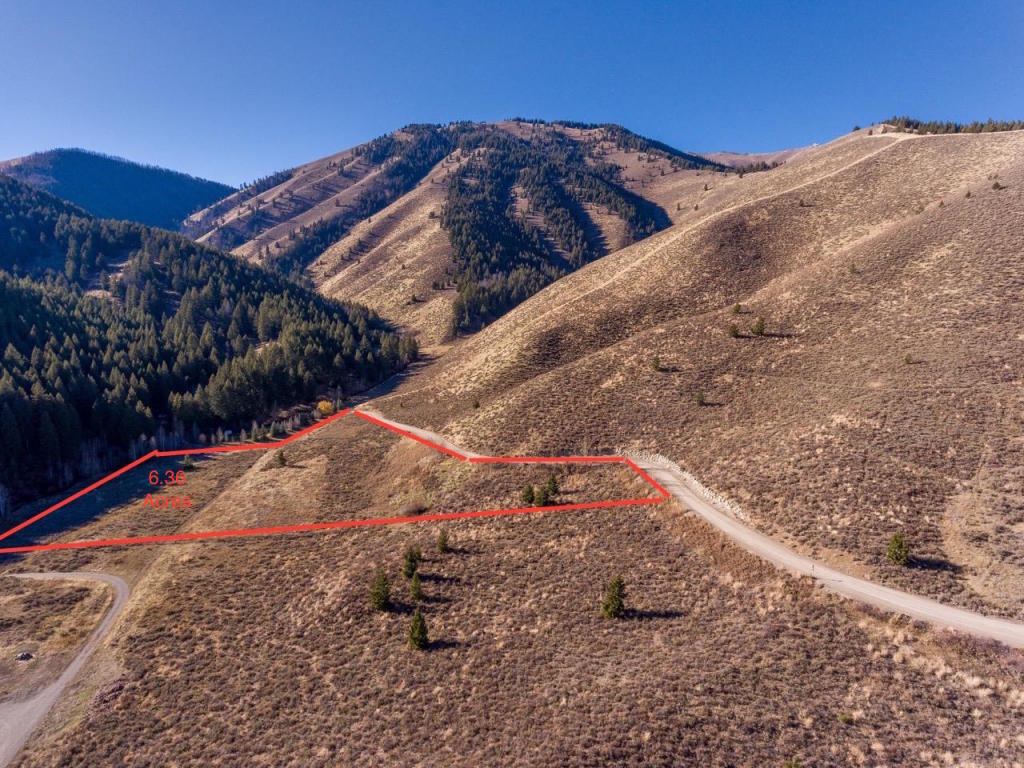 Mike and Chris Keenan, Ketchum, Idaho
"After only a couple of visits we fell in love with the Wood River Valley, sold our house in Seattle and moved to the area. We were fortunate enough to be introduced to Windermere Realtor Randy Flood.
Randy took the time to get to know us, our preferences, lifestyle, price tolerances, and trade-offs we were willing to accept. Armed with this information and his abundant knowledge of the region, he targeted homes and areas he felt would appeal to us. One of the things we most appreciate about Randy was his willingness and commitment to educate by showing us MANY different neighborhoods and areas to make sure we were confident with our final decision.
Randy was timely and great at staying in touch. He followed up on questions and was relentless at giving us useful options, all while exerting zero pressure whatsoever. His suggestions and referrals during due diligence made a complicated transaction progress seamlessly.
We now consider Randy a friend and highly recommend him to anyone considering a real estate transaction in the Wood River Valley. (On Randy Flood, 12/7/2017)
Mike and Chris Keenan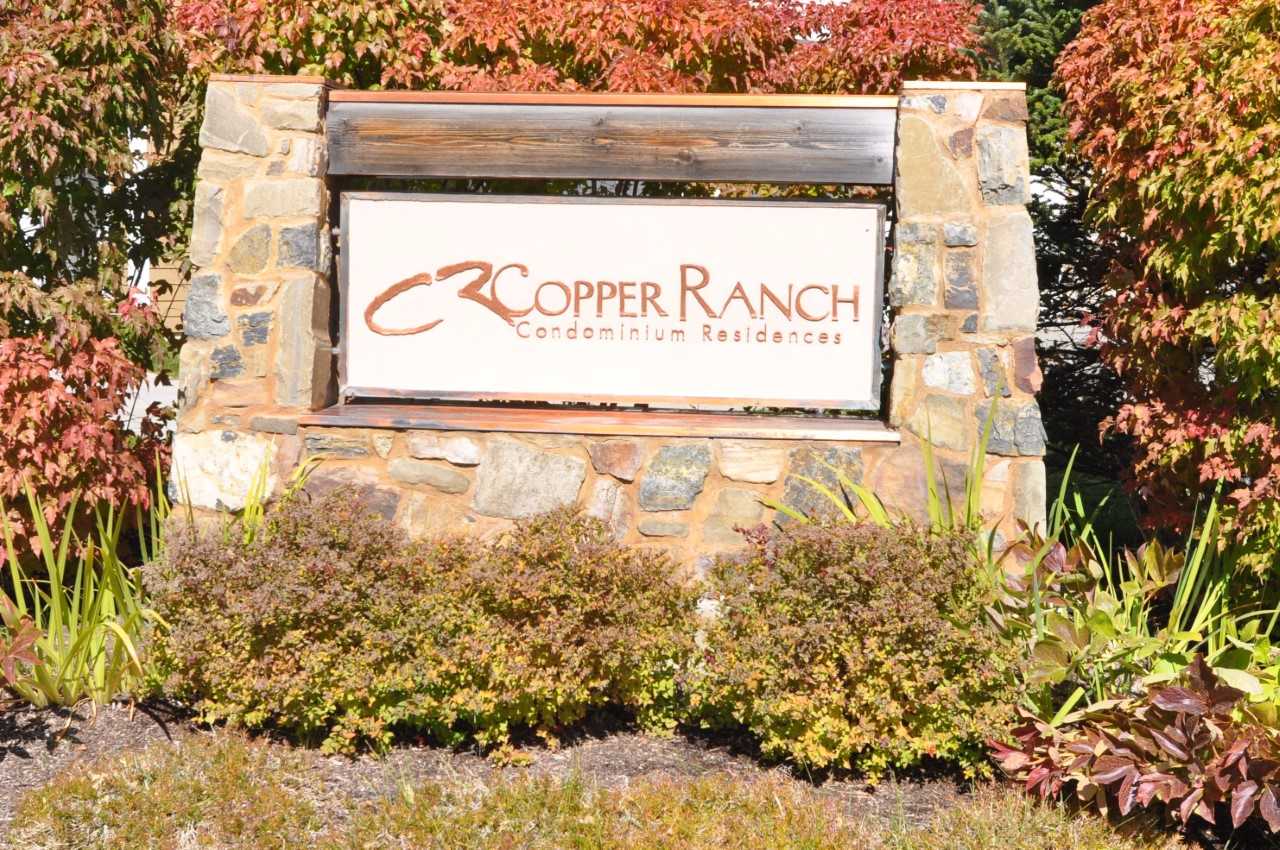 Veronique Forgeat, Buyer, Hailey, Idaho
"I would like to express my gratitude to you for all your hard work, dedication, patience and professionalism. You have been wonderful through the whole process and I am so glad that Sandy recommended that I give you a call to show me around. As you know, I fell in love with Copper Ranch but I was very scared to go ahead. I could not have done it without you. You went beyond your duties to help me. Thank you so much." (On Rachel Wolfe. 11/27/2017)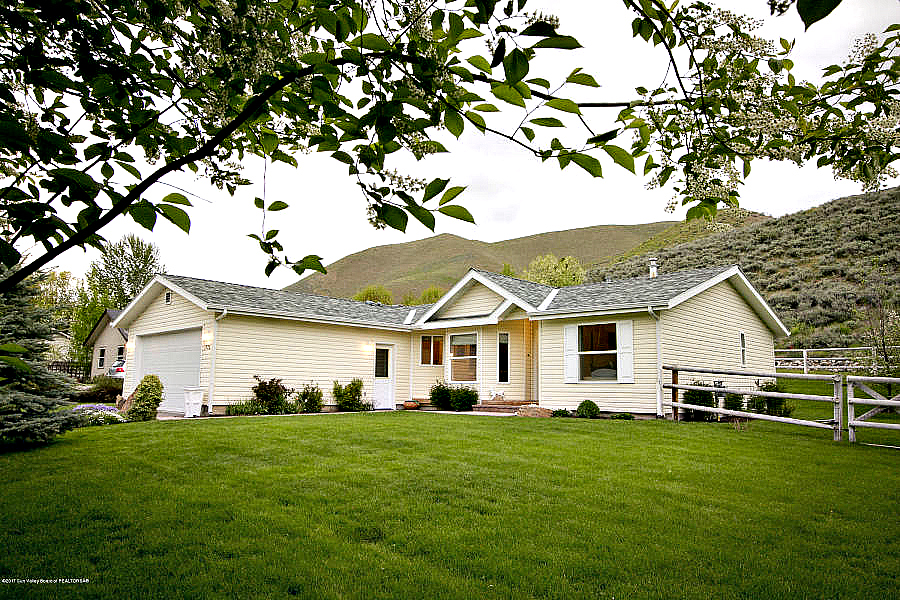 Steve and Cindy Scharn, Sellers, Hailey, Idaho
"My wife and I recently sold our home at 3720 Woodside Blvd in Hailey. We want to pass along how pleased we were with your company representing the sale of our home! We chose Gail Norgren to be our agent based on the recommendation of my brother in law, Rian Craig. Gail helped Rian find a home in the Wood River Valley three years ago. Rian had nothing but nice to things to say about his experience with Gail, so we didn't hesitate enlisting her to help us sell our home. We are so pleased we made that choice! Gail was the perfect fit for us on several levels! She wasted no time listing our home and getting it on the market. She had a professional photographer shoot photos of our home and promptly placed those beautiful photos on your website. Gail was also very thorough explaining all the paperwork/contract information so we would understand all aspects of the home selling procedure. I'm compulsive-obsessive by nature and Gail was always patient fielding my many questions and prompt to return calls when not immediately available. Finally, Gail was very thorough making sure various time frames/appointments were being met. If there were any hiccups, she would make sure the issue was resolved or looked into. My wife and I would like to both Windermere and especially Gail Norgren, for making the stress of selling a home, a lot less stressful!" (On Gail Norgren-Wilson, 11/20/2017)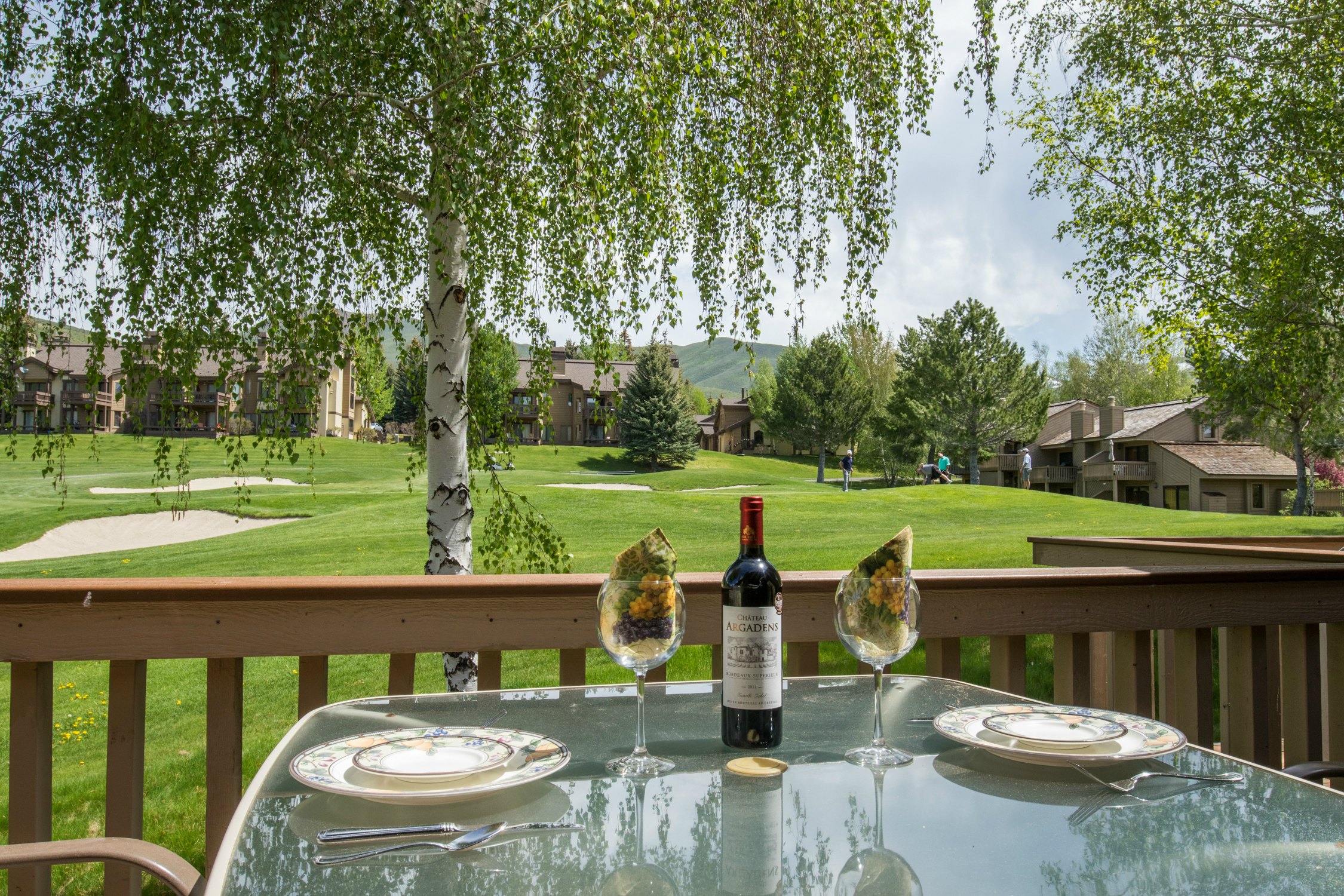 Carol Jensen, Seller, Sun Valley, Idaho
"I just wanted to send a quick note and say "Thank You!!!" for selling our condo for us!!! Your professionalism is very commendable!!! The pictures that you had taken did such a great job of presenting our unit both online and in the magazine. The time that you took doing the open houses was so appreciated as well as the effective marketing to your other Windermere team very much appreciated….and ultimately led to the sale.

I, too, appreciated the creativity in making the sale work with the buyer's financing limitations….thank you!!! But, most importantly, just working with you, Suzanne, is just a lovely experience!!!" (On Suzanne Hausner, 11/3/2017)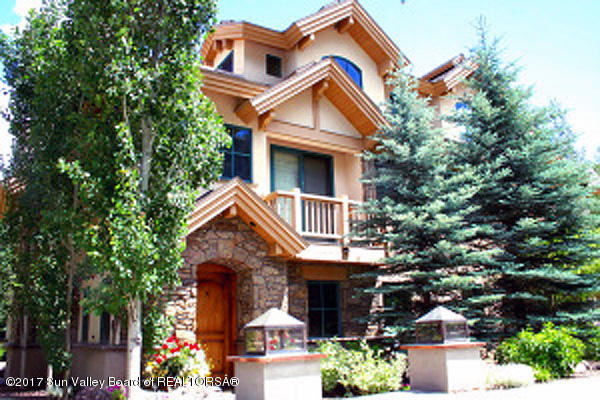 Jennette Iglesias, Seller, Ketchum, Idaho
Ms. Cheryl Concannon was my realtor for the listing of my townhome in Ketchum, Idaho. She listed the townhouse in the beginning of June, 2017 and found a buyer who made an all cash/full price offer on August 25th, 2017. We closed approximately 2 months later without complications. I believe Ms. Concannon has a lot to do with the sale of the house being wrapped up so quickly and smoothly. She gave me the right advice about staging my place and cleaning and organizing the garage. She also knows her product well and was very convincing in selling it. The buyers had a choice between 2 townhouses in the same complex and they chose mine due to her finesse. I highly recommend her for any listing. She goes beyond the call of duty and did this for me in record time." (On Cheryl Concannon, 11/1/2017)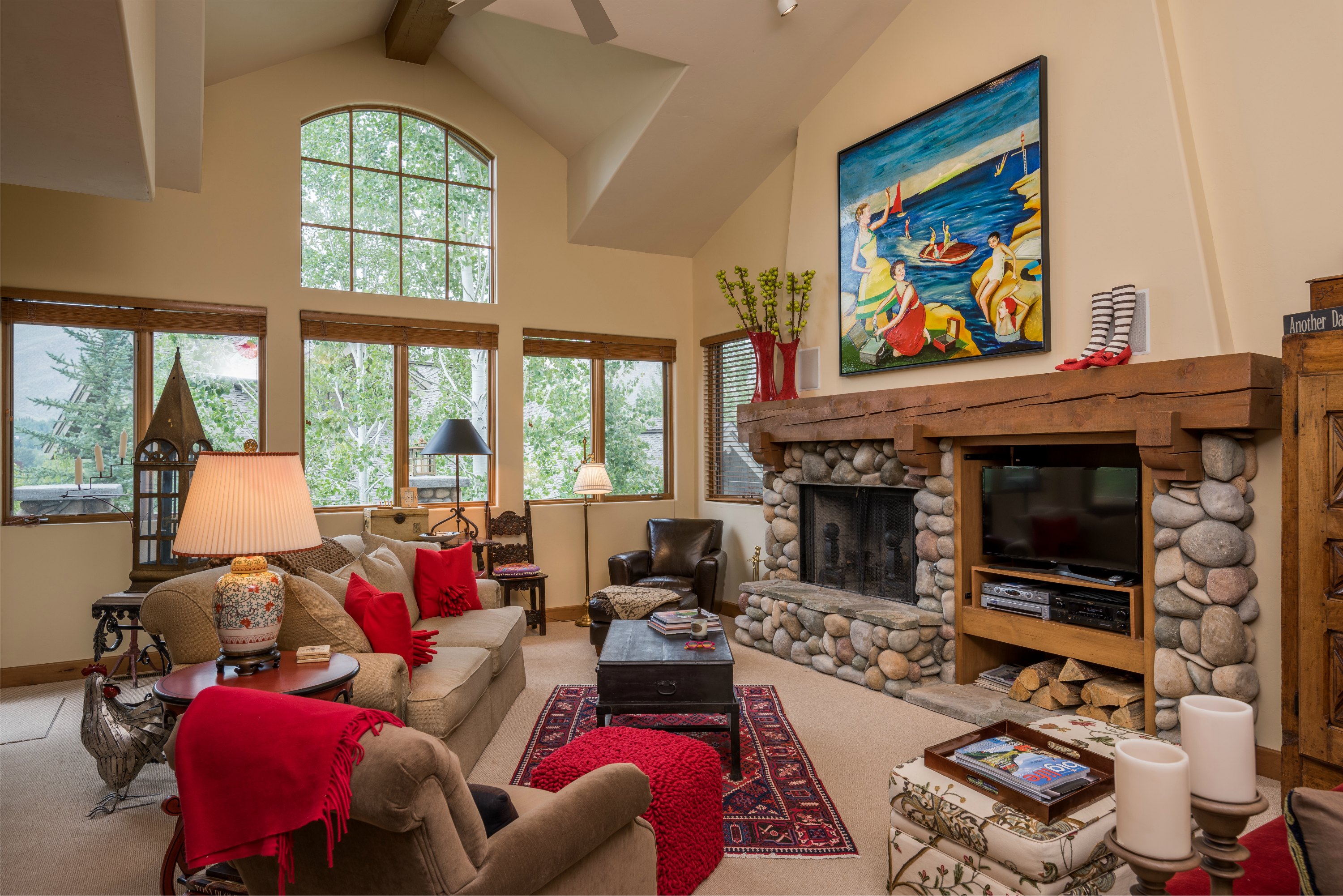 Beverly Tiffany, Seller, Sun Valley, Idaho
"Jim Carkonen acted as out agent when we sold our Elkhorn townhome. As a former president of a local HOA Jim knows the condo/townhome market better than anyone. He new our competition and how to market out home to its best advantage in light of the competition. We always felt that Jim was diligently working on our behalf. He made us feel that he was in complete control of every aspect of the sale and provided us with regular updates on showings and negotiations with the buyers. In our case, Jim's knowledge of our townhome development was a key factor in our desire to use him for our transaction. We believe his efforts and expertise made the difference in getting a quick sale accomplished." (On Jim Carkonen, 11/2/2017)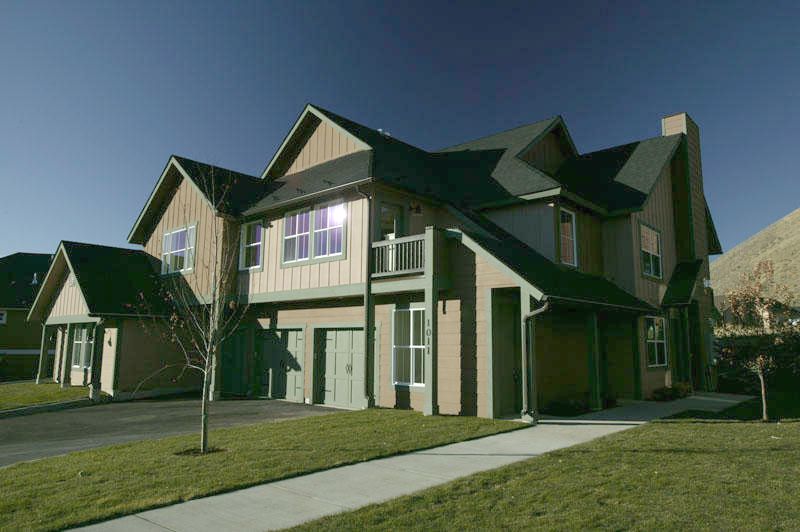 Veronique Forgeat, Buyer, Hailey, Idaho
"Dear Rachel: I would like to express my gratitude to you for all your hard work, dedication, patience and professionalism. You have been wonderful through the whole process and I am so glad that Sandy recommended that I give you a call to show me around. As you know, I fell in love with Copper Ranch but I was very scared to go ahead. I could not have done it without you. You went beyond your duties to help me. Thank you so much.
I told all my friends about how wonderful you are and I also told them that they should give you a call if they decide to buy or sell a house. I know the valley has many realtors but I don't think they are as dedicated as you are and it really makes a difference." (On Rachel Wolfe, 9/22/2017)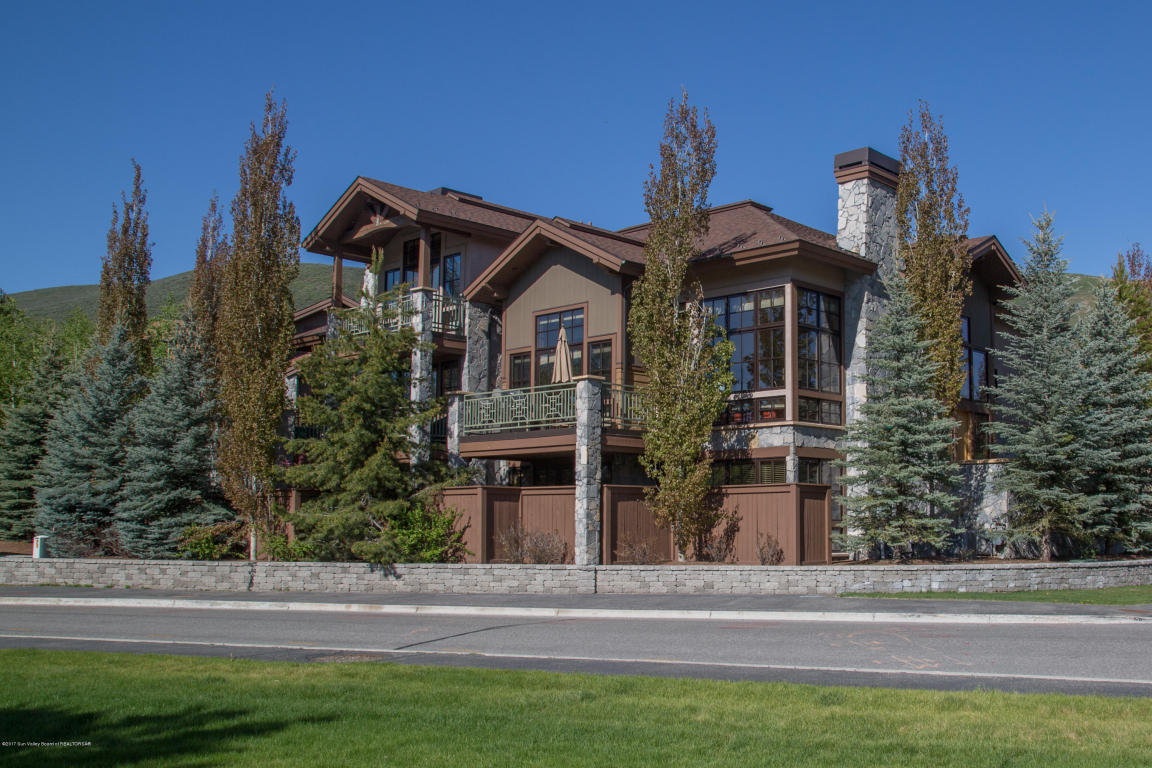 Karen and George Mulhern, Buyers, Ketchum, Idaho
"What a pleasure it has been to work with you and we will recommend you to anyone we know that is looking for property in the Sun Valley area!"

"You are one of those people in this world that does above and beyond the call of duty and we were lucky enough your cross your path."

"Over the last year, we have had the pleasure of working with Rachel on two real estate transactions. Rachel is simply the best real state agent that either of us ever worked with. She is always available and responsive, has a tireless work ethic, has provided excellent counsel and has always treated us, and those on the other side of the transactions, with respect and complete integrity. We wanted to make sure that you knew what an incredible representative Rachel is for your organization. We are, and will continue to, recommend Rachel to anyone that asks us if we know of a good agent in Sun Valley. We will also be using Rachel for any of our Sun Valley real estate transactions going forward". (On Rachel Wolfe, 9/9/2017)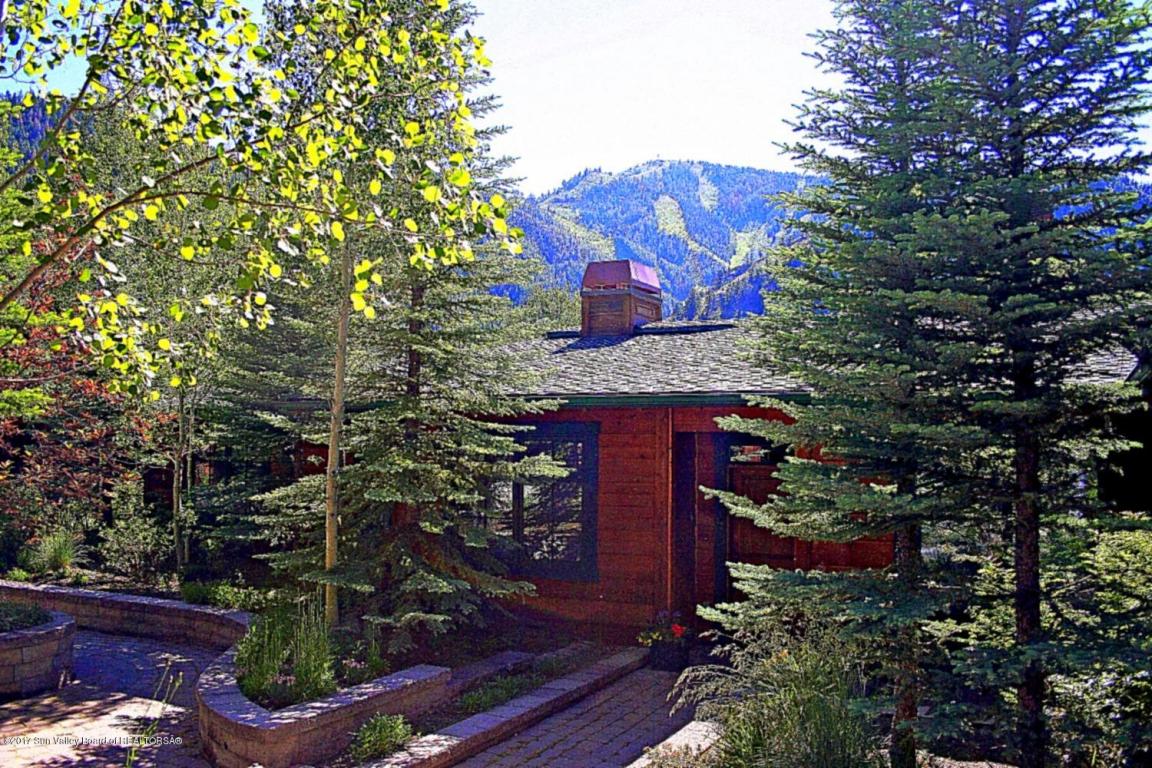 Mary and Steve Zirkle, Sellers, Ketchum, Idaho
"Cheryl Concannon, acting as our selling agent, recently got us a full price sale on our Westridge Condominium in Ketchum, Idaho. I credit the sale to her enthusiasm, creative marketing and hard work. Her beautiful photography of the property and personal detailed description set our unit above others in the market. We can't say thank you enough for making the sale as professional and pleasant an experience as possible. I highly recommend Cheryl who is a committed, enthusiastic realtor where your best interests are represented." (On Cheryl Concannon, 8/26/2017)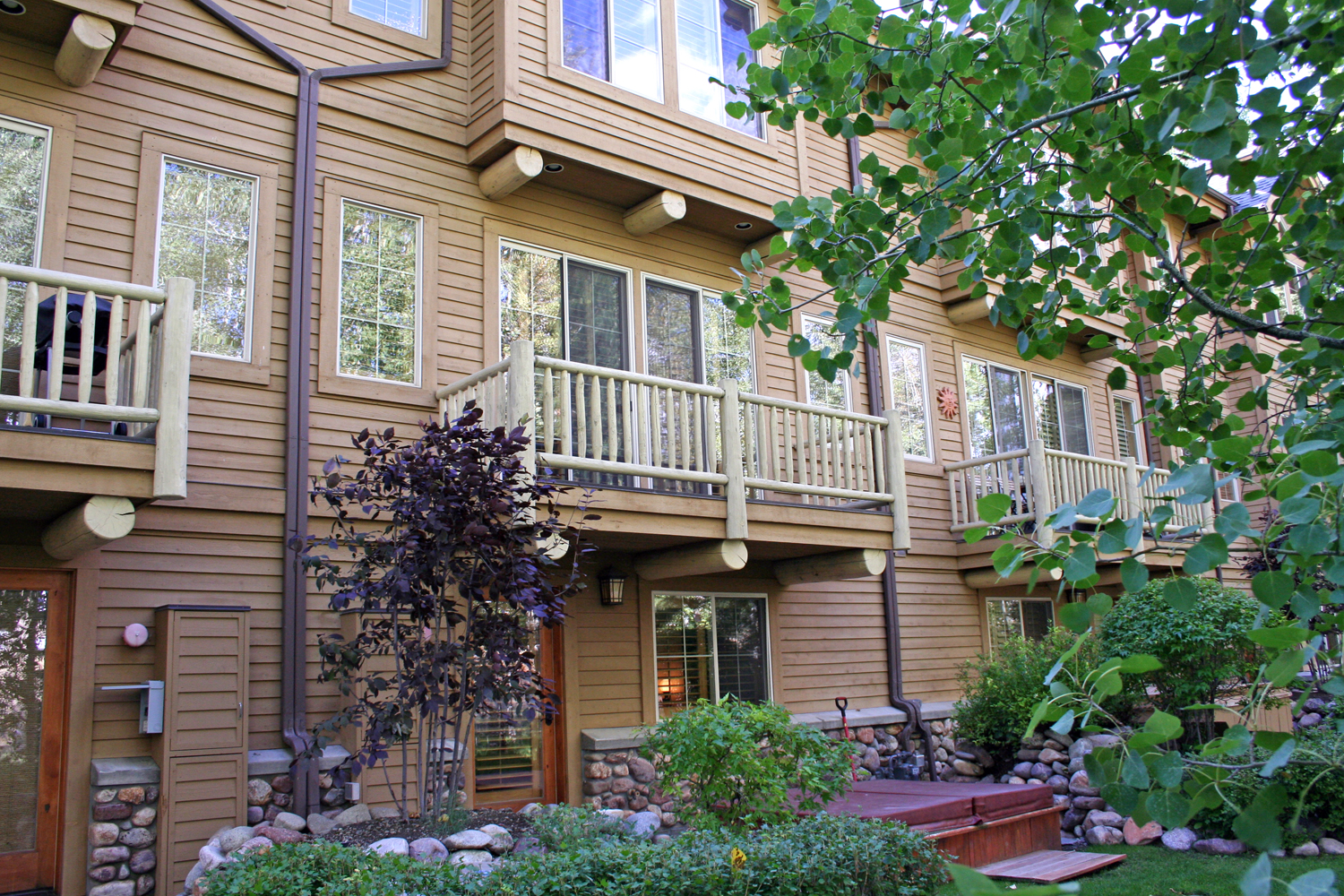 M. L. "Buzz" & Carol Hefti, Sellers, Ketchum, Idaho
"After over fifteen years as "residents" we recently sold our townhome at 297 Wood River Drive in West Ketchum, ID and personally chose Cheryl Concannon of Windermere Real Estate to be our agent. We originally met Cheryl when she volunteered to be the representative for West Ketchum owners on an issue of importance before the Ketchum City Council. She impressed me with her knowledge of the immediate area, and in particular, the issues of importance to homeowners who often were only part time residents, as we were. I learned she cared for each of us as much as full time Ketchum residents and kept us updated on current situations. Her help and guidance was invaluable. Consequently, when we decided to sell our townhome, we immediately contacted someone we could trust and had confidence in – and it was Cheryl Concannon!

Cheryl immediately demonstrated that we made the right decision. During our first meeting, she came fully prepared to explain how she would proceed with the marketing plan to sell our home and what was needed on our part to prepare the home for sale. After officially signing the contract with Windermere, we learned more about her personal skills as she "suggested" how to make the home more marketable by removing numerous items in each room to "open it up" and make it seem larger. She provided pictures of those items we intended to keep for us and a potential buyer. After we did as she suggested, and left for our permanent home in the DC area, she removed even more items, particularly in the kitchen and living area – and her decisions were right on! She selected a professional photographer to take pictures of both the interior and exterior, and then created a slide show highlighting the key features of the property.

Cheryl signed on a highly respected house inspector, and then absolutely insisted that each discrepancy he highlighted be completed as soon as possible. While I was able to complete some of the items, she hired trusted contractors to accomplish the others so they were completed by the final sale date. All selling costs were highlighted in the final paperwork which is very helpful for tax filings.

Cheryl initially suggested a reasonable selling price. She constantly kept us updated on when she was holding an open house, how many people attended, whether anyone showed an interest and if there was any possibility of a sale. After a certain period of time she suggested adjusting the selling price, which immediately led to an offer, and after negotiations, an agreement of a final price.

Our experience with Cheryl Concannon and Windermere Real Estate was exceptional. As long-time owners and now sellers, our experience was worry free with a minimum of items to be accomplished because of the professionalism of Cheryl and the Ketchum Windermere Real Estate office! We highly recommend both to any real estate buyer or seller!" (On Cheryl Concannon, 7/23/2017)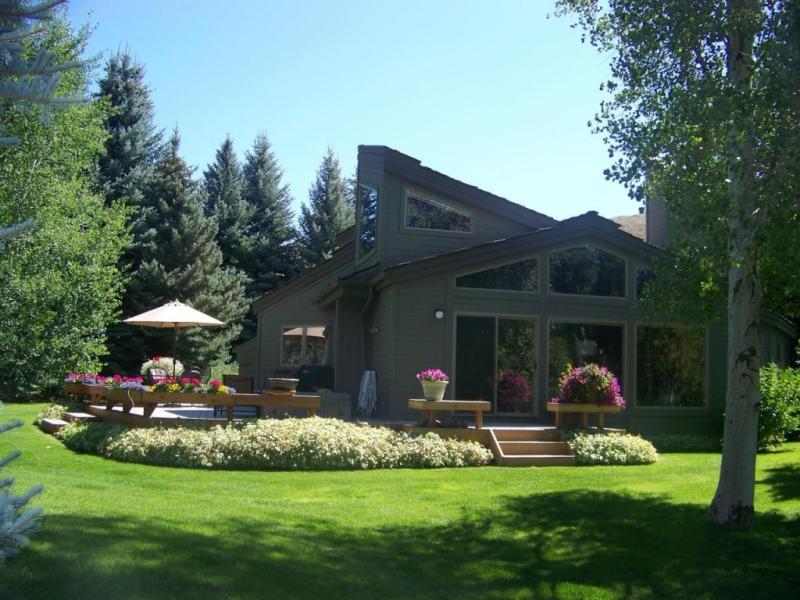 Clark and Kathy Furlow, Homeowners, Ketchum, Idaho
"Dan Gorham helped me in the sale of one house and the purchase of another. He has a thorough knowledge of the local market and provided good, reliable advice. He was always prompt and responsive to my needs. He even did some research to answer some of my questions. It was a pleasure to work with Dan." (On Dan Gorham 7/13/2017)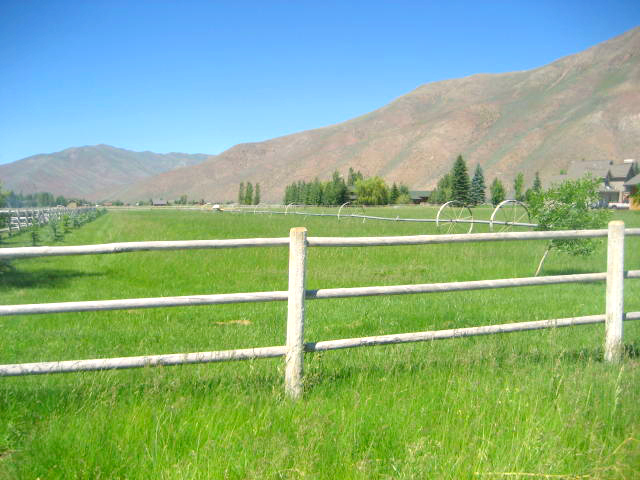 Buck Westfall and Barb Mercer, Buyers, Bellevue, Idaho
"Suzanne Hausner is an outstanding professional. We worked with her to sell our 5 acre parcel in Bellevue Farms. She is knowledgeable and helpful in her advice. She kept us well informed of sales and market activity in the neighborhood and of similar properties. All sales materials and signage were very complete and updated promptly as new information became available. Communication and follow through were great throughout. She was a pleasure to work with, and we would choose her again in a heart beat. Highly recommended." (On Suzanne Hausner, 7/9/2017)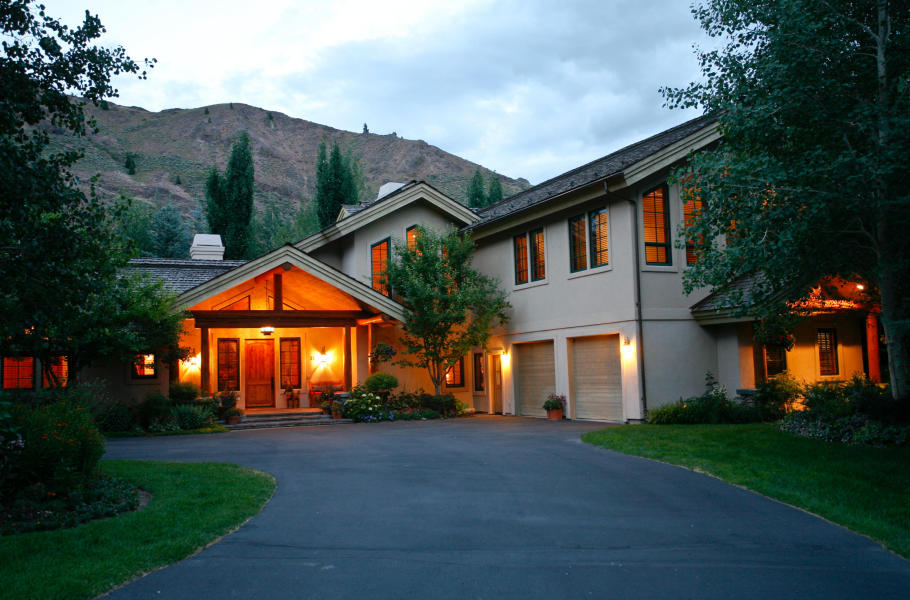 Cindy and Rob Hambleton, Homeowners, Ketchum, Idaho
"Rachel Wolfe represented us in purchasing a house. She did a wonderful job! Her attention to detail was fantastic! She was always available , always helpful and always positive! She is a gem to the real estate business. We have the utmost respect for her and would recommend her wholeheartedly now and in the future!" (On Rachel Wolfe, 6/26/17)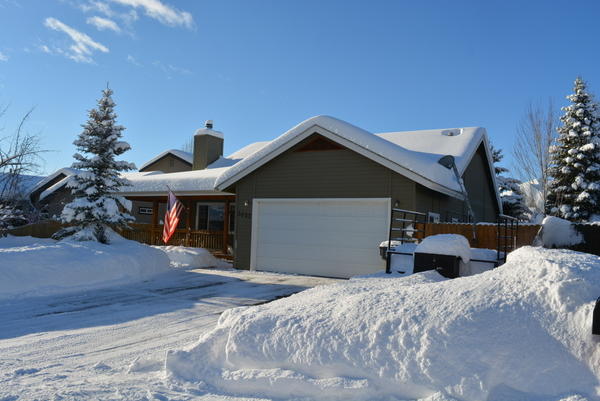 Terry Patterson, Buyer-Hailey, Idaho
"Buying a home is an very significant and sometimes stressful experience. Many question kept circulating through my head; is Hailey the place for my new home, what agency, what realtor, condominium vs townhouse or home, location, cost, can I afford it, fixer upper or turn-key? These questions and several more were constantly on my mind.

A close friend of mine suggested a realtor she trusted and had a great previous experience with. I met with Monica Hebert from Windermere in March to look at some properties. We looked at multiple homes in my price range and discussed condominiums as well. What impressed me with Monica is she did not overwhelm me with facts and information; she allowed me to look and ask and process. Monica was very knowledge about the market area and the housing facts, and provided, for me, valuable insight to help me in the decision making. I never felt rushed or persuaded, based on her opinions. It was my decision, she allowed the process to unfold and develop.

For me, the connection I have with someone I work with is very important. I knew very early in talking with Monica, she is a person of integrity and someone I could trust. I never felt the interaction with Monica was about selling, but about finding what I wanted in my next home and what was best for me. Once my decision was made and an offer was submitted, the complications in a different arena began. Again, Monica was very timely in keeping me informed and apprised of my options. Dealing with a Bank (seller) was challenging and Monica kept the process moving and myself looped in.

The final phase of the home buying experience seemed complicated and stressful with inspections, appraisal, contingencies, rejected offers, loans, etc. I felt Monica represented my interest and continued to make sure the seller received the necessary documents or response timely and fairly. Monice worked with my lending institution, loan office and insurance agent so all the necessary piece were in place to close.

In summary, Monica was very thorough and professional but also friendly. She shared with me, who my neighbors would be and Hailey Business that could help with my home renovation needs. I know I had a very good client relationship but I also know I have a friend in the community." (On Monica Hebert, 6/2/2017)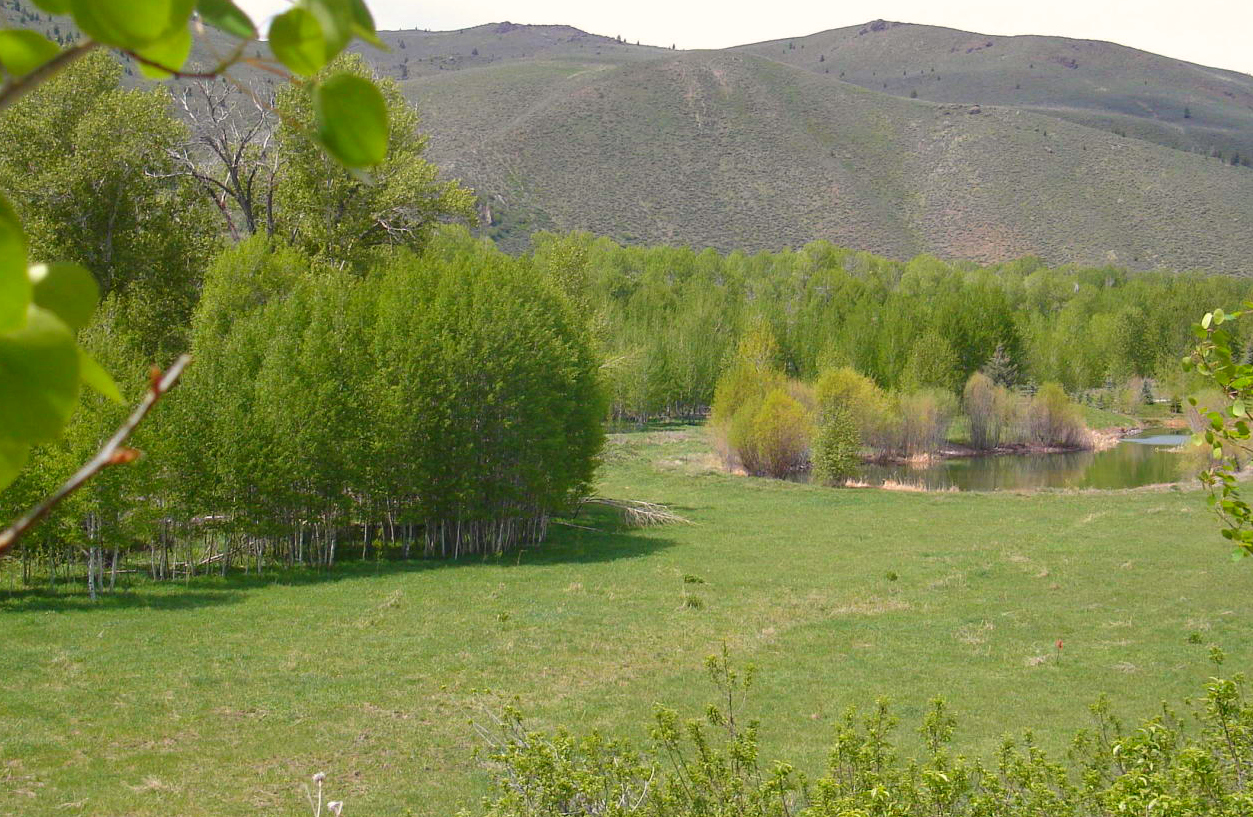 Jeff and Barb Morray, Sellers - Hailey, Idaho
"We recently sold a 3.6 acre parcel in Starweather after two years in a down real estate market. As our agent, Jim Carkonen worked tirelessly from the start, ensuring that the property was presented to agents and buyers in the most favorable way, at the best price. When we finally attracted an offer, the prospective buyers had many demands that could have scuttled the deal. Jim's patience, tact and enthusiasm were critical in working through a trying and protracted negotiation to a successful "win-win" resolution. I truly believe that Jim Carkonen played the critical role in the sale of our property. I would recommend him without hesitation." Jeffrey Morray MD (On Jim Carkonen, 5/19/2017)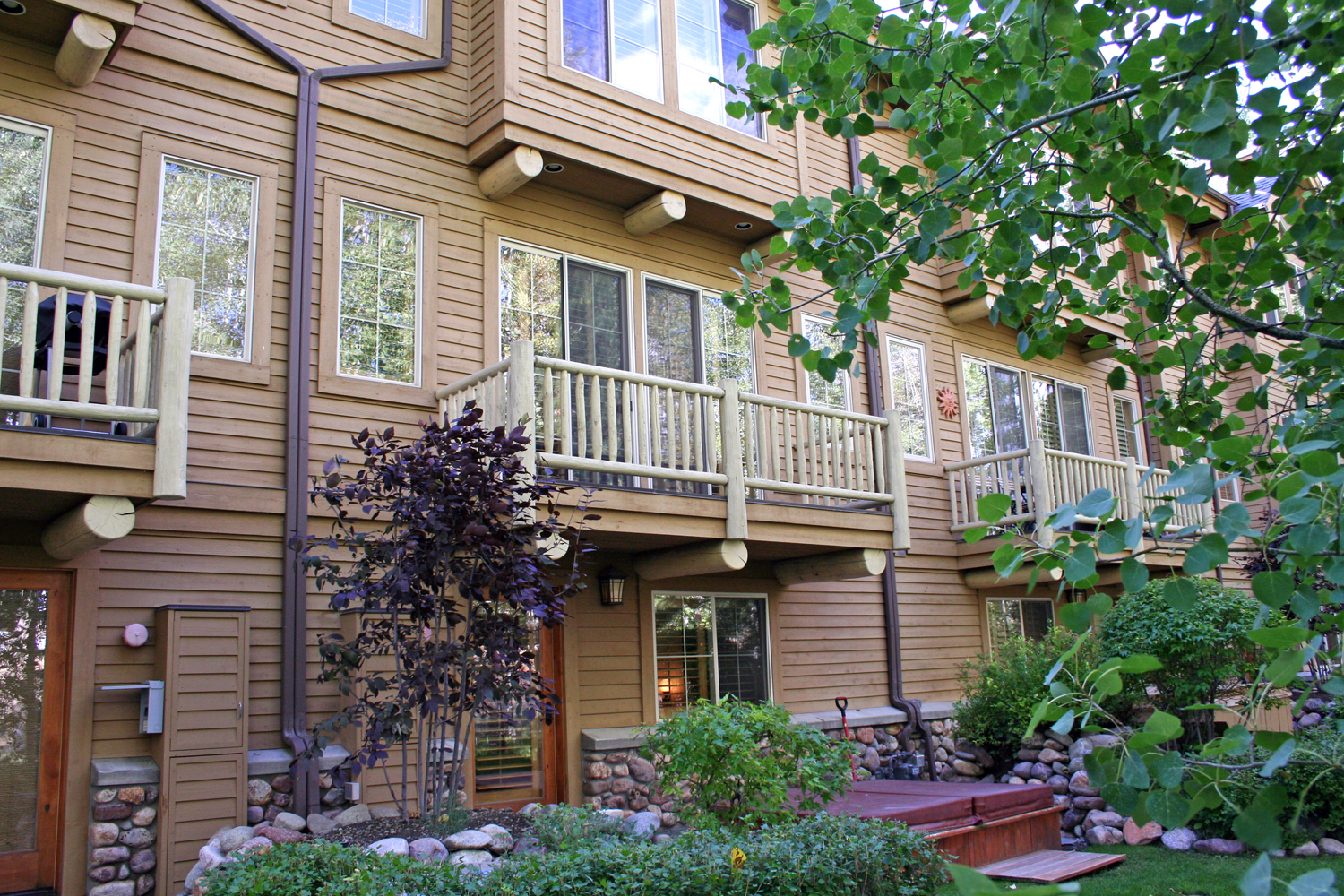 Steven and Tanya Lee, Condo Owners, Ketchum Idaho
"My husband and I recently purchased a townhouse in West Ketchum. Cheryl was the listing agent and we met her when we wondered into the Open House. We immediately felt comfortable with her and when we became interested in the property we asked Cheryl if she could represent us as well as the sellers. Professionally she was on top of everything, knew her market, knew the technical aspects of the job, and always communicated with us so that we felt prepared for each step in the buying process. Things could not have gone more smoothly. She managed to make the long distance transactions simple and uncomplicated for us. She did represent both the sellers and us, the buyers and I think it speaks well of her negotiation skills that we all came away happy.

But beyond the professional, Cheryl is a delight to work with. You can not be around her without feeling positive and finding yourself smiling, if not laughing. She actually managed to make, what is normally a stressful experience, fun.

We would definitely work with Cheryl again and would confidently recommend her to others, buying or selling real estate." (On Cheryl Concannon, 4/21/2017)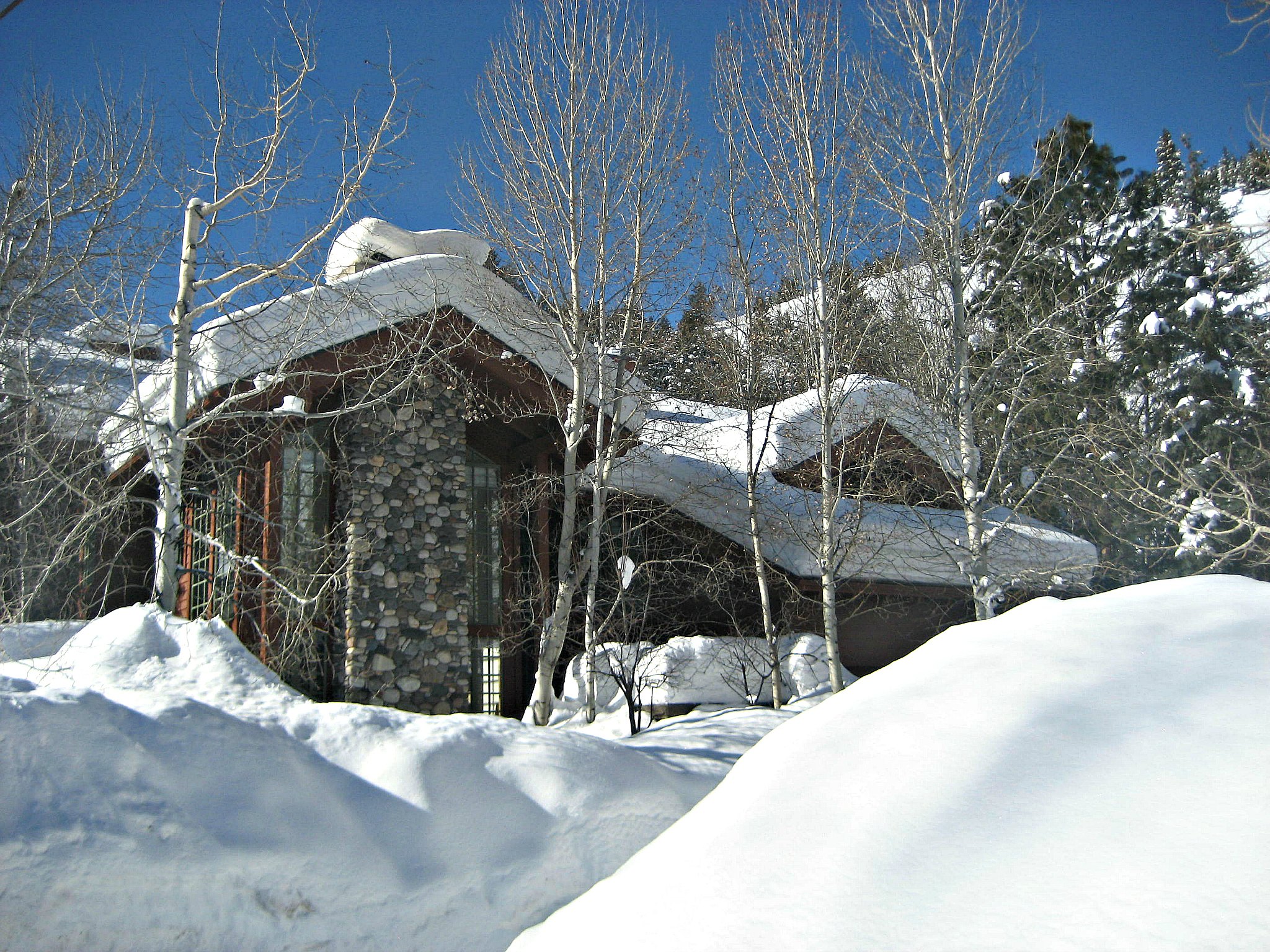 OB Jacobi, President, Windermere Real Estate, Homeowners Ketchum, Idaho
"When we first started our search in Sun Valley it felt like a daunting task. To find a 2nd home from afar? What are the steps and how do we get up to speed on the market. To figure this out I turned to our Windermere owners who operate the Sun Valley office. They quickly referred me to Suzanne Hausner. My wife and I met her and explained what we were looking for. She listened to our needs and qualified our desires. We wanted to be in Warm Springs. Not only that but it had to be walking distance to 2 of my sisters houses. We have 4 kids, so we needed to accommodate them. We like to entertain, needed storage, etc. She listened.

We had stayed in the townhouses on Skiway many times in the past and loved them. Unfortunately for there weren't any on the market over the past year. That didn't stop Suzanne from writing letters to let the owners know that she had a qualified buyer willing to act. Unfortunately nobody was willing to sell. Onward.

We ended up renting a home in our desired area that was also for sale. Suzanne came over and discussed to pros and cons and what the home would probably sell for. She did a great job of educating us on the market and what we should act on and more importantly what we shouldn't.

Suzanne kept us informed and up to speed on the market. Ultimately a home came on that fit our profile. We visited it many times before deciding to make an offer. When we did decide she explained everything throughly and negotiated confidently. When our offer was accepted, she didn't stop working. She set up inspections, photos, electricians, painters, plumbers and radon mitigation folks. She did a great job at making things happen and keeping everything calm.

I can't say enough about Suzanne and how she helped us purchase our dream vacation home."

OB Jacobi
President
Windermere Real Estate
(On Suzanne Hausner, 3/31/2017)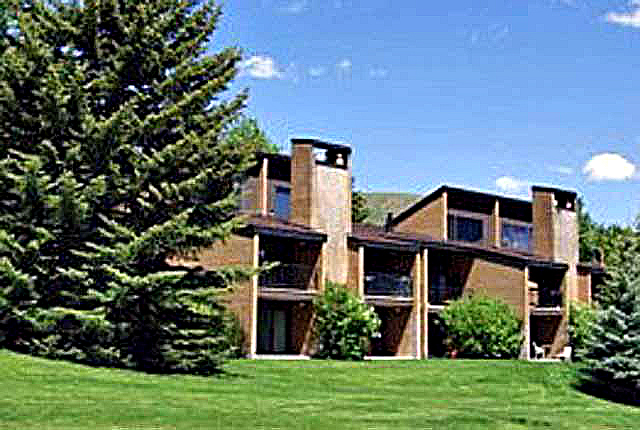 Jim Lafferty, Homeowner, Ketchum, Idaho 83340
"I chose Cheryl as my Listing Agent because I was impressed with her demeanor as a sales person. I bought the condo through her so I knew her and how she conducted business. She is knowledgeable of the market, easy to talk to, and not pushy. She is very professional. On this sale, she guided the Buyer through some financial issues new to the local lenders. My living out of town plus traveling out of country complicated a lot of this but she stepped up and resolved them. I do not think this sale would have happened without her diligence and hard work. I would not hesitate to recommend Cheryl for any real estate transaction." (On Cheryl Concannon 10/25/2016)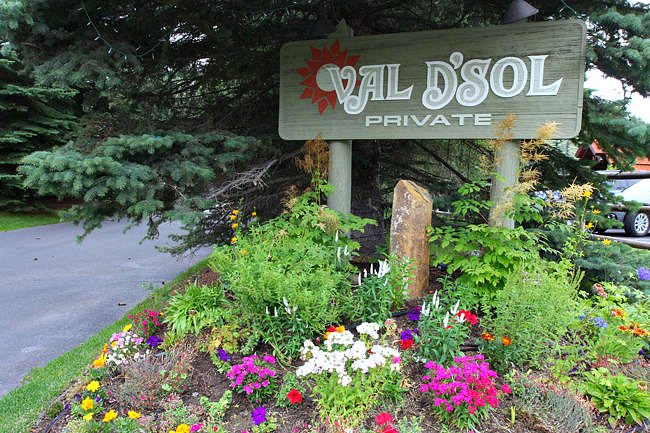 Barry & Linda Stroh, Homeowners, Ketchum, Idaho 83340
"We had never met her before receiving a note that she had a client that was interested in purchasing 1-2 Val d' Sol condos. We had been thinking of selling, but had not started the process yet.

We met with her on the 4th of July weekend of 2015 and were very impressed with her presentation. We decided to sign with Barbara even if her clients did not want our condo. After returning home, we learned that the potential buyers were not interested because they wanted 2 side-by-side condos and the other condo was not responding.

Since we had not sold a home before, we put all our faith in Barbara and she kept us informed each step of the way regarding the open houses, the potential buyers, and interest from other agents. I don't think we could have asked for better representation.

When we had some problems with damage to our condo, she stepped in to help out as she had another potential buyer and we needed to "fix" the problems ASAP. She handled to seeing to all the repairs necessary and again kept up informed of the progress.

In the final outcome, we did have to settle for a slight reduction, but we felt it was very fair and the sale went through very smoothly…mostly thanks to Barbara.

Both my husband and I would highly recommend any potential seller to contact Barbara for her services. We could not have been happier with the outcome." (On Barb Burnell Syrdal 9/26/2016)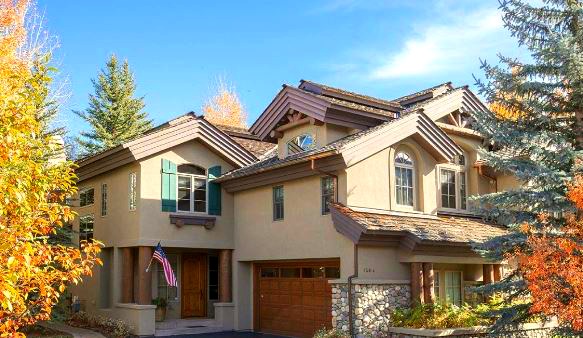 Steve and Cami Johnson, Homeowers, Ketchum, Idaho
"Our experience working with Dan and his staff at Windermere Real Estate in connection with the purchase of our new home in Sun Valley was truly a very professional, organized and overall rewarding experience. We felt very fortunate to be able to take advantage of Dan's vast understanding of the local real estate market and also his wealth of knowledge about the Sun Valley area in general. Dan was always accessible and provided us with timely and valuable well thought out ideas and advice. It was honestly an extreme pleasure to be able to work with Dan in connection with acquiring our new home in Sun Valley." (On Dan Gorham 9/19/16)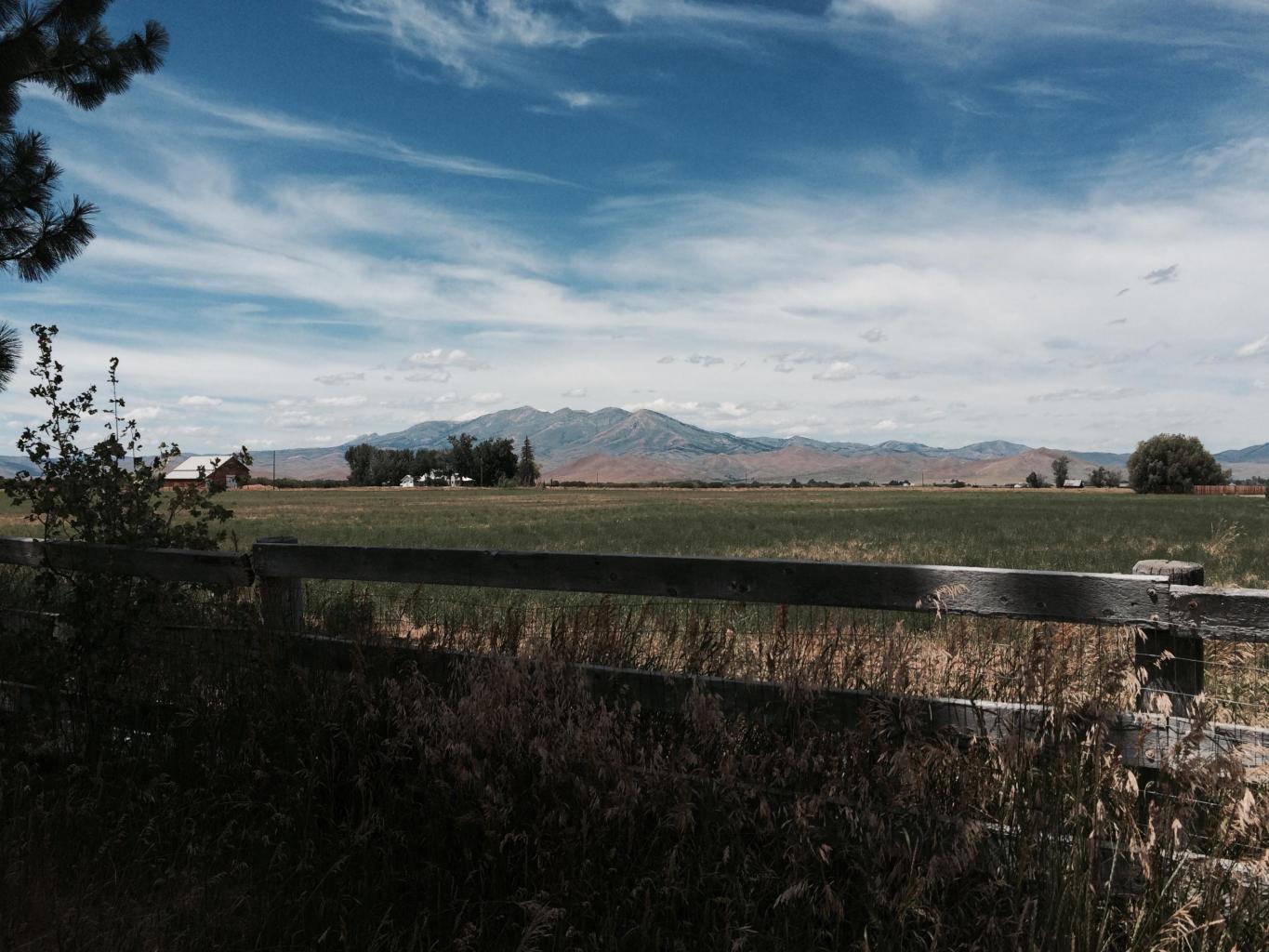 Tina and JD, Homeowners, Fairfield, Idaho
"We chose your Windermere due to the location, as it is located around the corner from our rental. As they say, location is everything.

Monica found a property that fit our budget, worked with us one on one, thoroughly explaining each step of the process. Her communication with our loan officer, and the sellers agent was great as we jumped through some hurdles along the way. Looking back on how we all trudged through the snow for the first showing was a sign of how dedicated she is to making things happen and all the follow up has been above and beyond, from seeing the potential in a home that needs TLC, to pointing us in the direction needed for paint.

We benefited from working with a team of people that made us feel that they were looking out for our best interest, and will be recommending Monica, and Windermere whenever possible. It truly was a smooth and easy experience, in comparison to dealing with our past property purchases and sales." (On Monica Hebert, 4/7/2016)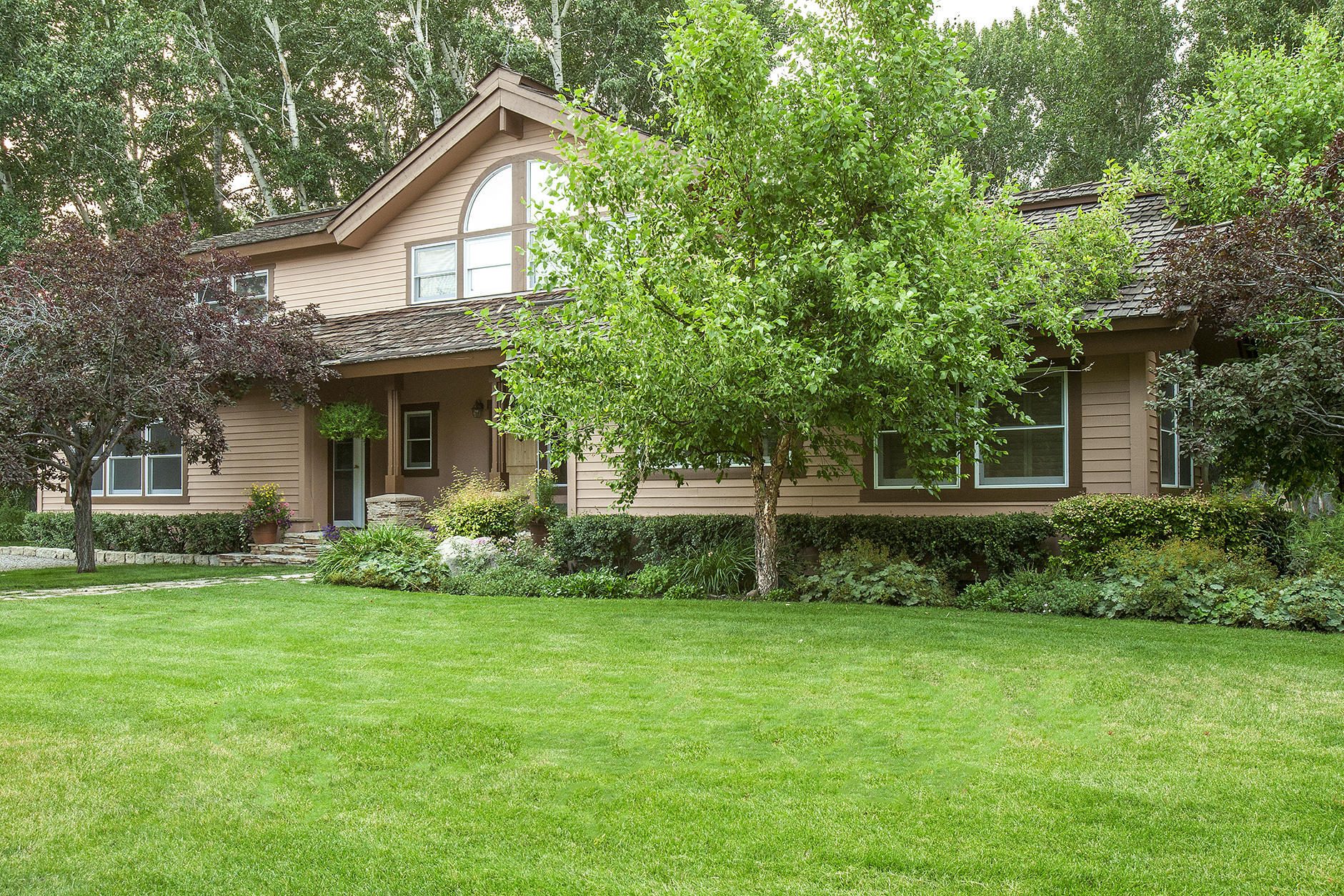 Matt Moran, Homeowner, Hailey Idaho
"I engaged Dan Gorham as a Buyer's Agent to help me find a specific kind of property in the Wood River Valley with historic water rights. It was a complex transaction But Dan assembled a quality team in the due diligence period, and I felt confident and relaxed at closing. I would highly recommend him to a friend." (On Dan Gorham, 3/14/2016)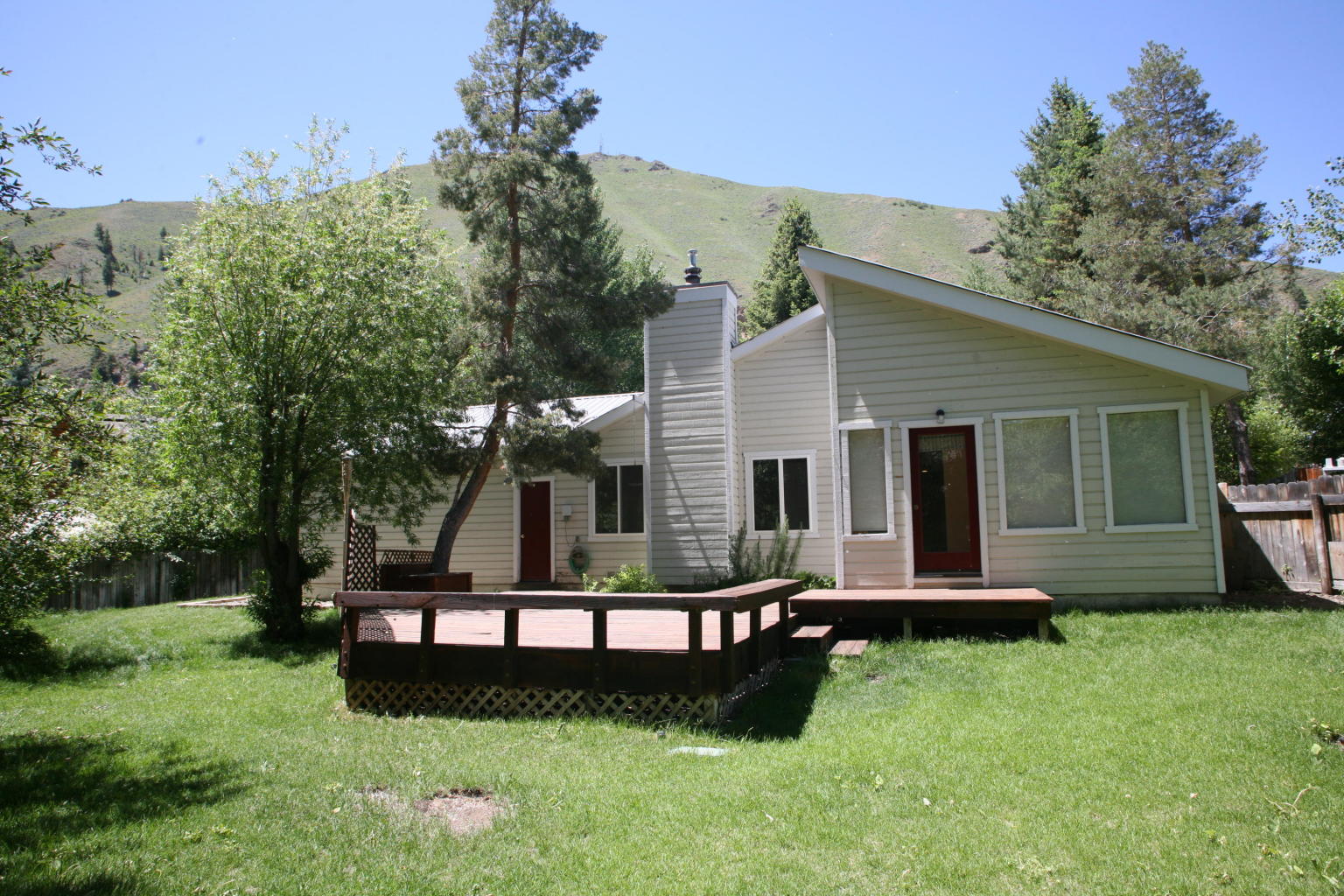 John Cvetich-Homeowner Hailey, Idaho
To the Windermere Team and potential Clients:
It is with great pleasure and satisfaction to acknowledge the quality professionalism and client advocacy that Kris consistently demonstrated in concluding the final sale of my Hailey property. In fact Kris literally sold the property twice!
Kris was instrumental for initially getting the property prepared for sale. I was an absentee seller living 700 miles away, so I was completely dependent on Kris to manage a number of property improvements prior to actively listing the property. Kris communicated well and demonstrated knowledgeable market strategies in guiding me through the preparation process to listing. I always trusted Kris and felt that he was watching out for my interests, even when he occasionally have to convince me that it was the "right thing to do" when I wanted to take a short -cut....
Kris originally negotiated and contracted the sale of the property in November of 2014 with a closing date of August 2015. Kris negotiated a favorable sale and rental agreement contracted to close in August of 2015, unfortunately the buyer was unable to meet his side of the deal at the time of closing through no fault of Kris. Fortunately, Kris had negotiated a substantial Ernest Money agreement in the Sale contract, so as a seller I had been well protected.
Often when one door closes, another door opens. Once again Kris listed my property, increased the asking price and two weeks later had a full price offer! That sale has successfully been concluded and the money is in the bank!
Would I use Kris again as a realtor? ABSOLUTELY!
Would I refer Kris to friends needing a realtor? ABSOLUTELY
Do I trust that Kris watched for my best interests? ABSOLUTELY!
I'd give Kris a perfect "10" as my realtor. Kris's knowledge, professional contacts and commitment to quality service all contributed to a totally positive client outcome!
Respectfully,
John Cvetich (On Kris Halle, 11/09/2015)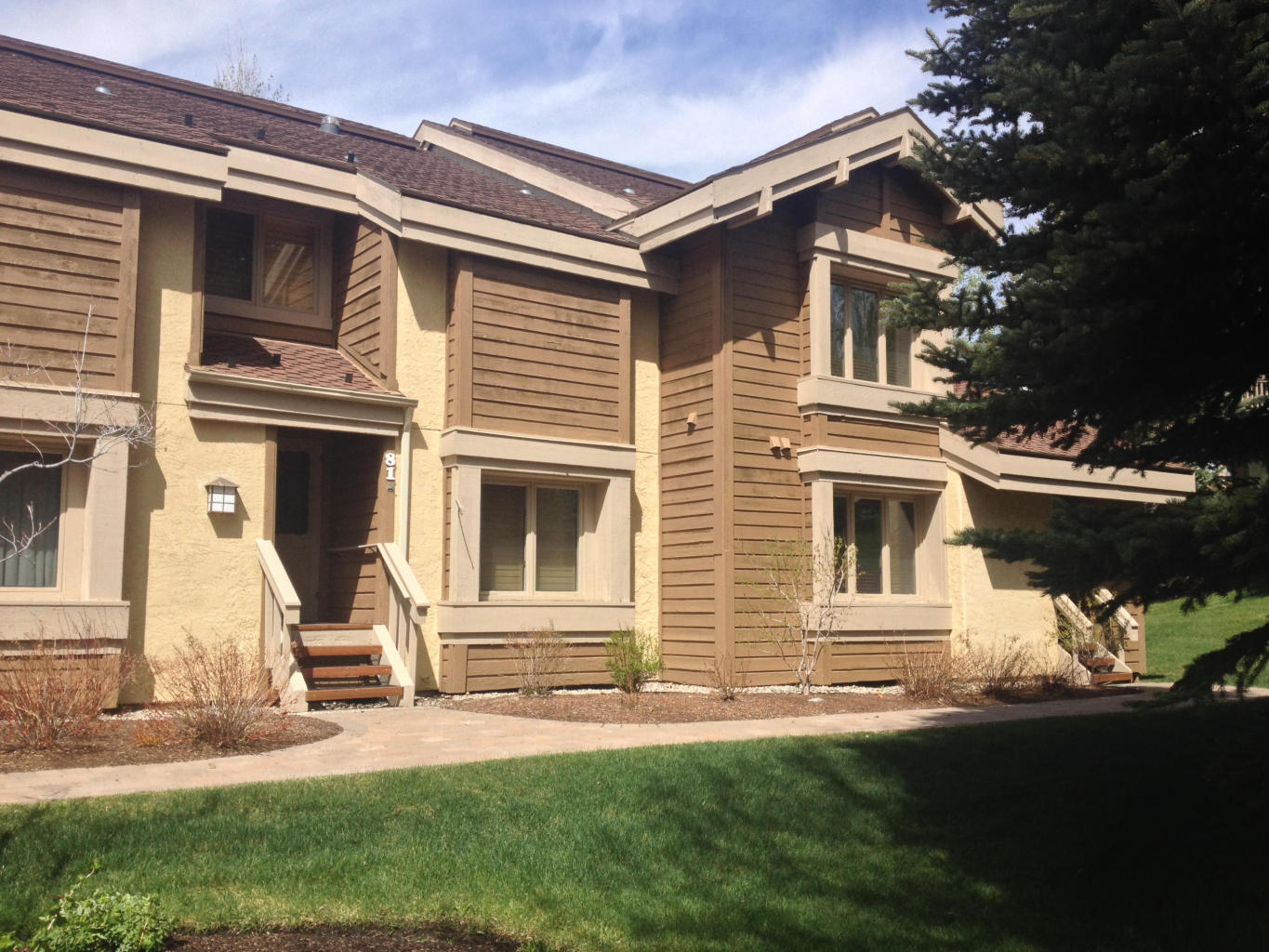 Tom and Karen, Shoreline, WA
"Suzanne was wonderful to work with. Her attention to detail, follow through and deep knowledge of the Sun Valley market made our purchase effortless. We would highly recommend Suzanne to anyone looking for property in Sun Valley." (On Suzanne Hausner 10/12/2015)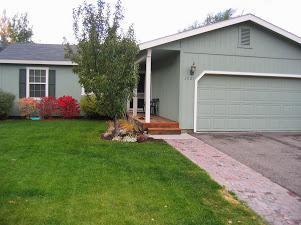 Willy Felton, Hailey, Idaho
"I chose Jim because he has a killer three point shot! Actually, I called Jim for a reference to a Realtor that is just as great as him, but less busy and I was thrilled that he said he would represent me. I trust Jim to do the best for me and he did just that. I sold my house, that is the most obvious benefit. Secondary, he took care of everything while I was 600 miles away, a huge stress reliever.


He managed offers, and gave me feedback that went beyond what was on the paper. He found me a handyman and even a lawn guy to manage the property while it was being sold. He gave me rock solid advice at every turn and did all that stuff that I would never been able to manage. He sold my house...yay! Jim is the best you can get. He knows the market, the people and the process. He can play hard ball or sit back and be patient. He is both friendly and professional. And man, he has a great three point shot." (On Jim Carkonen, 8/29/2015)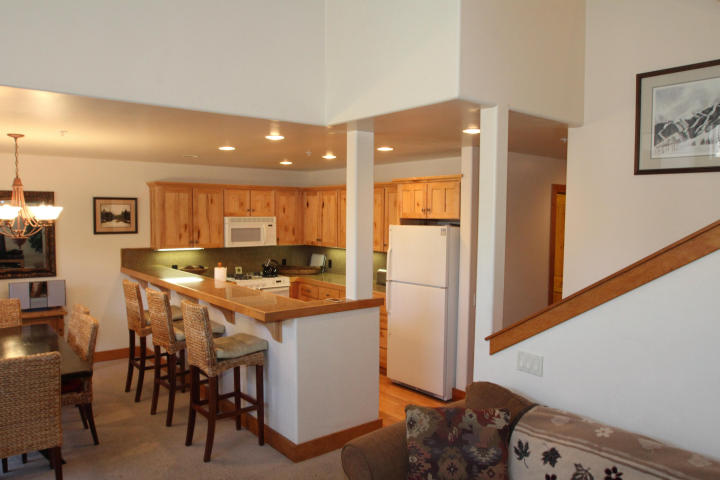 Paul Thornton, President- TAG Presents LLC, Ketchum, Idaho
Dan at Windermere really stuck it out with us. He was extremely patient as we waited it out for the market to show renewed signs of life to come back to a selling price point that worked for us. Dan never pressured us to lower our price, and in fact he even at times advised us to wait it out and let the market thin out from so many fallen priced properties. We never felt that we were a lower priority, in fact he reached out regularly to update us and discuss the market and our property. Eventually the market turned around and Dan was on top of it and got us an offer in the range we were looking for. And during the negotiations we felt Dan really negotiated from a place of looking out for our best interests instead of just trying to wrap up a deal. He did his homework and figured out where he could get the buyer to, and it worked. Thank you Dan. (On Dan Gorham, 6/25/2015)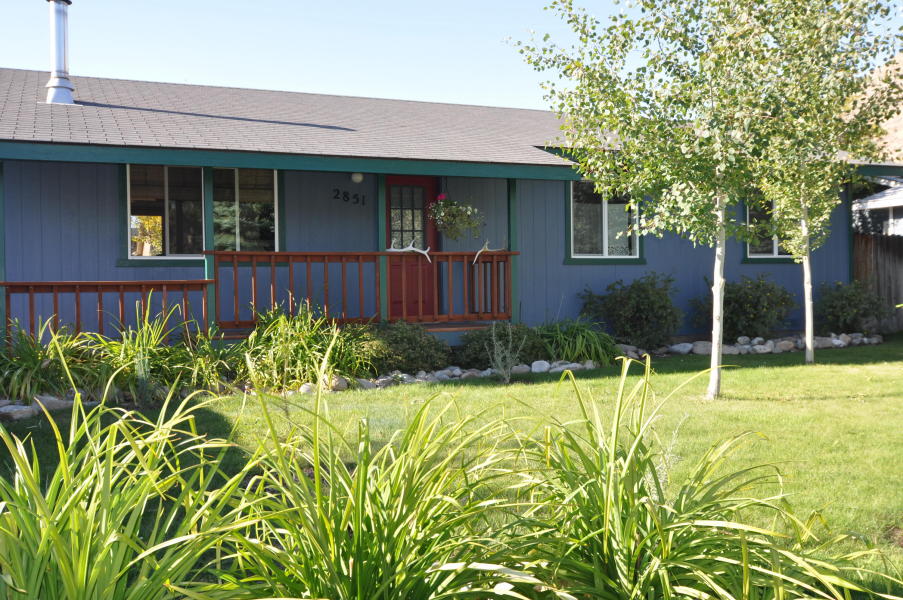 Joe Landbrug, Homeowner, Hailey, Idaho
"I initially contacted Rachel about some of the listings that were posted on the RE/MAX of Sun Valley website. She responded quickly and immediately began the process of educating me as a first time home buyer as to the steps involved in buying a home."

"Rachel seems to understand my level of expectations of customer service without me ever having said a word to her. Rachel put forth the effort at every turn in the process to provide what I would call exceptional customer service. Rachel kept me informed almost daily as to what was happening with the market, how my offer was proceeding, and what to expect throughout the entire process from start to finish. I have been more than pleasantly surprised in my professional dealings with Rachel Wolfe."

"Rachel Wolfe was absolutely essential to my success in purchasing my first home. I couldn't have done it without her, and having gone through the process once, I wouldn't want to do it again without Rachel Wolfe as my agent. Thank you Rachel for putting the customer first and providing the level of service that is not too often found these days." (On Rachel Wolfe, 6/13/2015)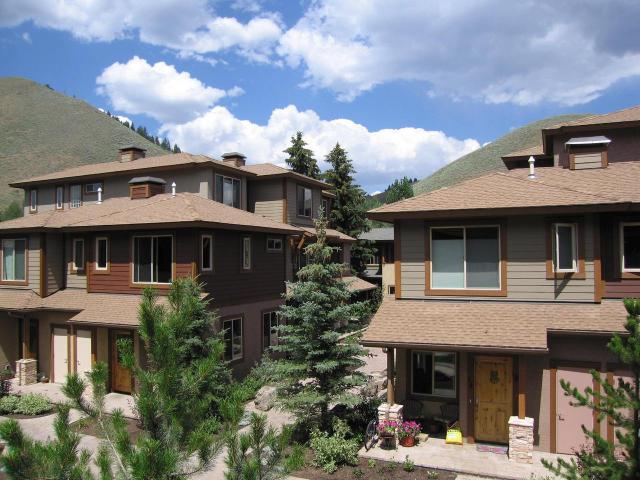 Erik Lisk, Jivaro Professional Headhunters
"Choosing Shannon as our realtor was an easy decision. Living in the Wood River Valley for several years allowed me the opportunity to get to know Shannon as a genuine guy of the highest integrity. Shannon has roots in the community and I don't think you can find anyone in the Valley that has a disparaging word to say about him. I think character and integrity are of the utmost importance in his position. Shannon is second to none in this area.

Working with Shannon is a pleasure. He obviously has an excellent knowledge base for the market but his ability to put the client first is tremendous. He always tries to see things through the eyes of the client and advises based on our best interest.
Shannon tirelessly showed us what the market had to offer. He provided us with specific insight to a property's situation that allowed us to seize an opportunity. His attention to detail and negotiating made us very comfortable with the purchasing

I think it was his willingness to get so involved in the process. He walked us through everything and gave us great advice. In a real estate market that has experienced such turmoil, Shannon's expertise and personality helped us navigate the process.
I have already recommended Shannon to several friends and colleagues over the last several years. I continue do so without hesitation and am fully confident that he will give them the same client-first treatment that made my experience so successful and enjoyable. (On Shannon Flavin, 05/08/2015)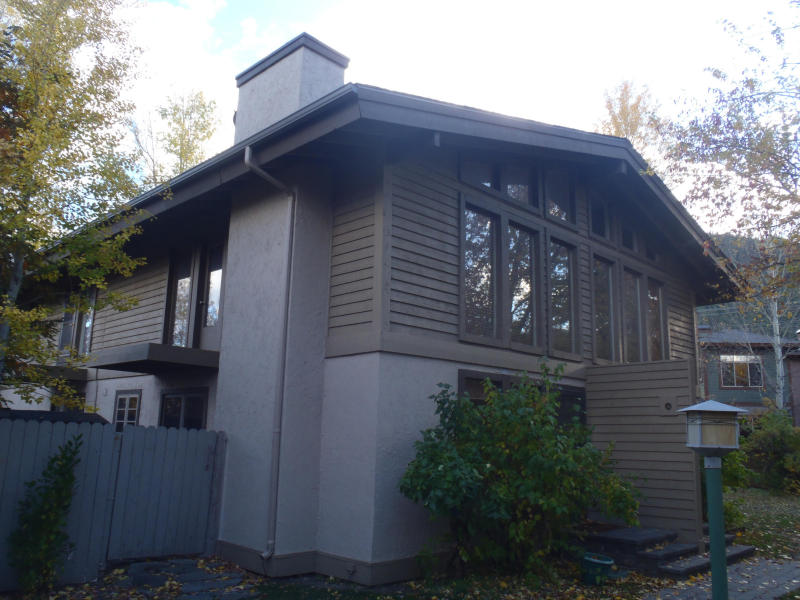 Leah O'Flynn, Redfish Technology, Ketchum, Idaho
"Shannon is smart, trustworthy and approachable-key attributes for me in a realtor. These qualities are apparent in your first five minutes of talking to Shannon in both social and professional settings. I avoided talking to realtors about purchasing a home because it can seem like he or she has their own agenda. It never felt that way with Shannon.

Shannon took the time to educate me on the housing market years prior to me purchasing a home. I knew buying a home was a few years out but wanted to position myself for when I was ready to take the plunge. He volunteered his time and I never felt like I was bothering him. Furthermore, he took the initiative to send me monthly updates on the real estate market. This provided me the foundation I needed to better evaluate when I was ready to buy in the Wood River Valley. He always kept my interests on his radar regardless of my situation.

My current home was not on the market when I decided it would be my next home. Shannon stayed on it and let me know as soon as it went up for sale. Negotiations were complete within a week from the day I made an offer. I wouldn't have my new home if it wasn't for Shannon's invested interest in me.

It's a no brainer - Shannon is the best realtor in the WR Valley. He educates and provides you with the tools you need to make a smart decision. You will never feel pressured to do anything that doesn't make sense. Shannon is ethical, efficient and dependable. Shannon was available morning, noon and night which was huge for me as I was a first time home owner with a ton of questions!" (On Shannon Flavin, 04/28/2015)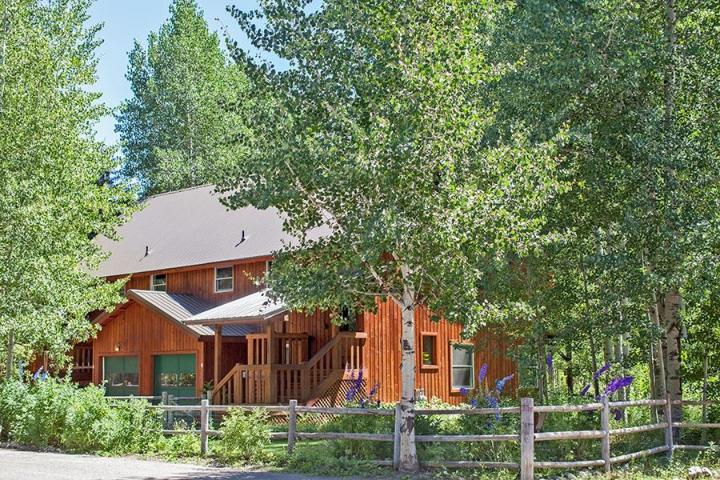 Ellen Suter, Homeowner, Ketchum, Idaho
"My husband and I met Sara as the listing agent for a property we were interested in and we consider ourselves lucky that we met her. She obviously listened while she went through the property with us, and called about a half hour later with the perfect property for us. She made the buying process as painless as possible because she is an excellent communicator. We were never left hanging, wondering what was going on. She has great attention to detail, she is proactive, she knows the area and local market and has good relationships and contacts with all the necessary support people ( the home inspectors and mortgage brokers, etc.). Sara even found us a real estate agent in our home city to sell our old house. We highly recommend Sara." (On Sara Gorham, 4/26/2015)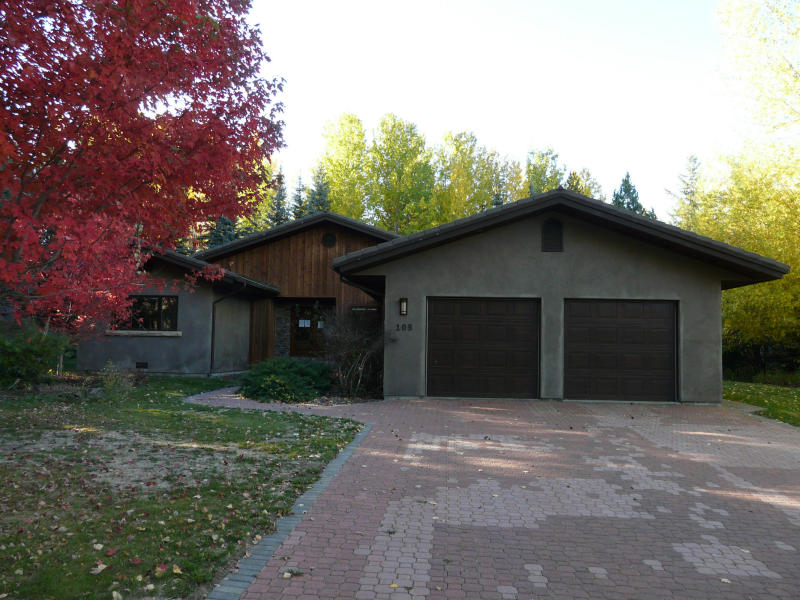 Ron Bryan, Homeowner, Ketchum, Idaho
"I have worked with Dan several times, on both residential and commercial properties and couldn't be happier with his efforts. In both pre and post purchase, Dan has been exceptional" (On Dan Gorham, 03/12/15)