U.S. halfpipe skiers take 3 medals at PyeongChang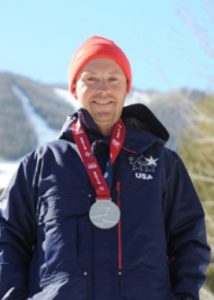 U.S. freeskiing halfpipe coach Ben Verge started skiing at Dollar Mountain as a kid. When he got older, he coached for the Sun Valley Ski Team. This week, his team struck gold at the Winter Olympic Games in Pyeongchang, South Korea.
    "I definitely remember skiing on a leash on Dollar," Verge told the Idaho Mountain Express in 2014. "And my dad used to ski with me in a baby backpack on Baldy. I don't think they even allow that anymore!"
    On Monday, U.S. team member Brita Sigourney, of Park City, Utah, won a bronze medal in the women's freeskiing halfpipe competition. On Thursday in South Korea, Reno, Nev., skier David Wise won a gold medal in the halfpipe. His teammate Alex Ferreira, of Aspen, Colo., took silver.
All four men's halfpipe Team USA skiers qualified for the finals; Aaron Blunck, Ferreira and Torin Yater-Wallace took the top three spots, respectively. Wise took the eighth spot in the qualifying round.
    Verge grew up in the Wood River Valley, graduating from Wood River High School and ski racing with the Sun Valley Ski Education Foundation until he was 19. He left a carpentry job to coach freestyle skiers for the Sun Valley Ski Education Foundation until 2011 and was named Freeskiing Coach of the Year by the U.S. Ski and Snowboarding Association in 2012.
    Four years ago, Verge was U.S. freeskiing halfpipe coach during the first Olympic Games to host the sport. U.S. skiers Maddie Bowman, of Salt Lake City, and Wise each brought home gold medals from Sochi, Russia.    
     Verge started skiing in Sun Valley when his parents, Judi and Gus, put him on skis at the age of 18 months.
    The couple had come to Sun Valley on their honeymoon and never left. Gus Verge dedicated his career to the ski industry, creating the popular Reflex ski pole line in the early 1980s and serving as president of Smith Optics for years.
    Sun Valley Ski Education Foundation coach Pat Savaria, who Verge called one of his most important coaches and mentors, said young Ben was not only a great skier, but a great asset to the program.