Sun Valley, known for its spectacular ski resorts, has so much more to offer than downhill. If your ambition is to be one with nature and experience the active Wild West backcountry life, then a visit to Sun Valley needs to be on your travel agenda. In addition to skiing, backcountry fun is what put Sun Valley on the map. Here are some excellent things to do, even if you're not in the mood for the slopes.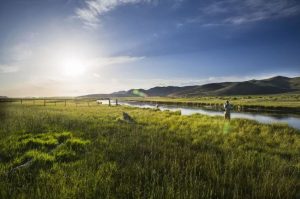 Hiking Trails Bring Nature Front And Center- Sun Valley has hiking trails that will suit anyone's physical fitness and abilities.
Paragliding For A Bird's- Eye View-If you have ever wanted to fly like a bird, paragliding is the next best thing.
Casting For Fish-The tug is the drug. It's the mantra of anglers worldwide.
Garden Walks- Offers wildflower walks throughout the spring and summer months.
On- And Off-Trail Snowmobiling- The exhilarating rush of zipping along a snow-covered trail surrounded by woodland scenery will remind you why you are on vacation.
Sports Target Shooting- Wide-open spaces give you ample room to learn or practice your marksmanship skills.
Birding- Grab your camera and binoculars for a hike.
Zen Spa Treatments-Skiing or no skiing, taking care of yourself is a wonderful gift.
Camp In A Yurt-This is certainly something you can humble-brag about.
Eating In Sun Valley-There are a multitude of options for dining in Sun Valley, and from luxurious fine dining to brewpubs, you will surely find a great spot!